Video Analytics Solutions – the what, why, how, and where?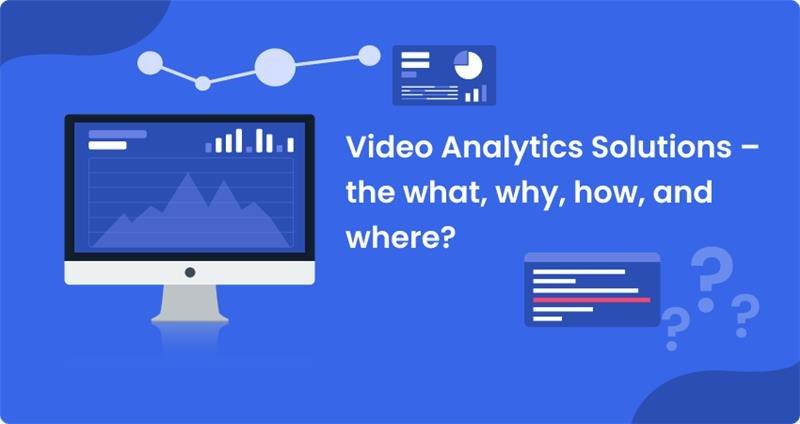 Introduction
Running your own business just like clockwork requires superhuman strength and capabilities and no one understands this better than the proprietor himself! From ensuring smooth sailing operations to providing exceptional customer service! The daily grind just never seems to end and can overwhelm even the most ambitious of business owners. Well, we feel your pain! That why's we bring you the best of AI-driven video analytics solutions that will help take your business to the next level and achieve only the most consistent work processes. Check out our blog to know how!
What are video analytics solutions?
Video analytics solutions use advanced software that is applied to the existing video surveillance system with the help of AI and provide real-time video content analysis to enhance security monitoring and reporting while also gathering customer-related insights. Such digital tools will not only save time and high costs of manually monitoring video feeds and searching for footage for investigation purposes but will also enable business strategies to be tailor-made for actual customer behavior.
When your surveillance infrastructure is already equipped with video analytics solutions, then you'll have better chances of having timely real-time alerts, coupled with in-depth reports being generated and the data insights will be available for viewing anytime, anywhere through the cloud.
Why are video analytics solutions becoming so popular?
Video analytics solutions are a rapidly evolving and growing technology and when equipped with AI engines, the video data can be leveraged as a tool for predictive analytics and forecasting the future patterns, trends, and behaviors which will allow the surveillance system to become smarter and capable of taking better business decisions.
Usage of video analytics systems will enable businesses to generate actionable data insights from vast amounts of video content and will preserve all this information instead of storing innumerable terabytes of video footage produced by the cameras. Since video analytics is driven by AI video intelligence, the chances of human error are significantly reduced.
Another reason why video analytics solutions are becoming so popular is that they are often found in the form of smartphone apps and mobile cameras can also be synced, allowing the operator to easily access data or footage at any given point.
How can video analytics solutions benefit different industries?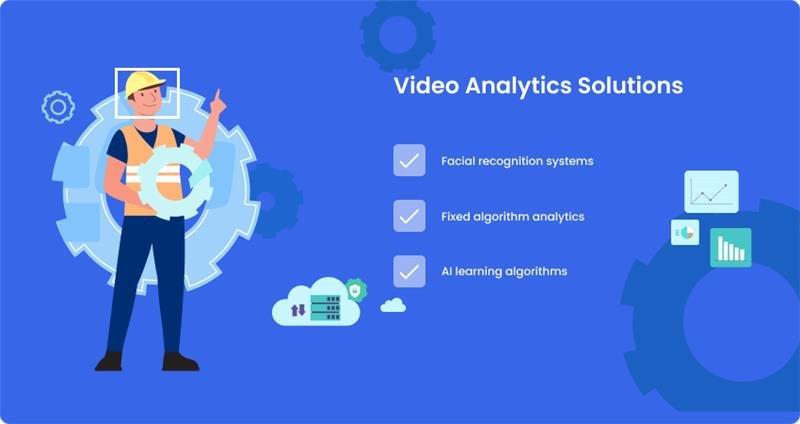 Video analytics solutions have become the need of the hour across various industries, particularly, the manufacturing domain. The manufacturing industry, being so vast and diverse, is often fraught with challenges and requirements. But the fact remains that employee safety and security are considered to be the primary concerns. While there might be CCTV cameras to remotely keep track of the facility, it is also important to note that timely alerts should be automated if there are safety or security-related issues. This minimizes the need for a manager or any other concerned person to constantly view the footage in real-time.
When video analytics solutions have digital tools that can process video footage coming from the cameras and by giving special algorithms, it can perform safety and security-related functions. Among the more common types of video analytics is listed in the following:
Facial recognition systems
Fixed algorithm analytics
AI learning algorithms
Video analytics will also look out for any suspicious or undesirable behavior that occurs within the view of the camera and the algorithms will help to send notifications to the operator. These algorithms are powered by video analytics and are already set to perform a series of investigative tasks in a pre-defined manner.
Video analytics solutions have become strong contenders even in the restaurant industry as more and more restaurants are moving towards driving their service model and adopting more strategies to better streamline their business operations. Drive-thru menus, contactless ordering/payments, curbside ordering, in-store kiosks and mobile apps will offer more relevant upscales. Additionally, restaurants using AI video analytics might also provide royalty programs, improved user experience, personalized rewards, just to name a few. Let's learn more about these AI-enabled features:
Voice ordering The trend that has gained significant traction is voice ordering where customers can use their smart devices to place restaurant orders while on the go or even while multitasking. But perhaps, what is most interesting about this technology is that it has even more applications than just ordering on a customer's personal devices. Voice ordering can even be found at self-service kiosks, thus allowing customers to place orders conversationally.
Self-service options Self-service and voice ordering are two elements that go hand in hand. Such technology will encompass all the various different ways that customers are given the liberty of controlling and customizing their own dining experience through self-service.
From tailoring your orders to suit your personal preferences while ordering from kiosks, to splitting the check and paying from tableside tablets or even from your own mobile devices, these are just some of the ways that one can embrace the self-service options.
Integrated inventory and purchasing One area where AI can make many inroads is by integrating inventory and purchasing systems with your restaurant POS systems (point-of-sales). Software that is enabled by video analytics solutions can keep historical inventory and purchasing data and will also look for trends and make real-time recommendations in terms of how many supplies and ingredients to purchase.
How will video analytics solutions help solve problems in your business?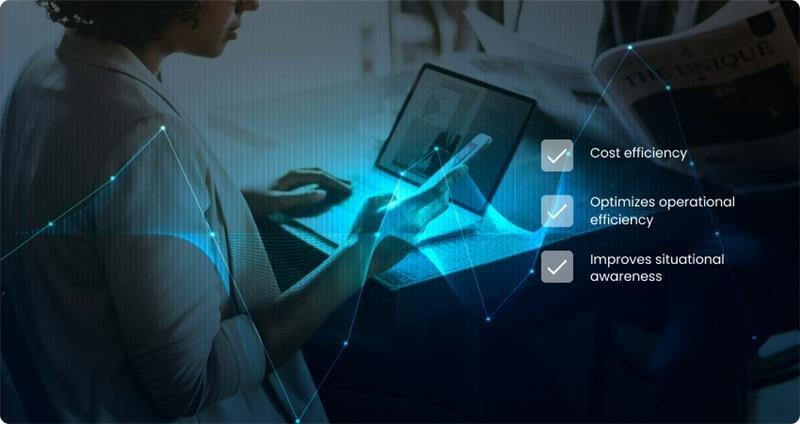 Cost efficiency
By using video analytics solutions, you can reduce the cost of your business operations and as a result, save money in cases where it is unnecessary. Video surveillance will especially come in handy in security protocols so you needn't hire any security personnel to safeguard the property. This in turn will help to reduce the overall cost of production.
Optimizes operational efficiency
Real-time insights will give you all-around visibility which will help you to monitor every corner of your business and quickly identify any movements without spending too much time. Video analytics will also allow you to identify and detect objects, events, people, behaviors, and conditions immediately and over a length of time. With real-time and histrionic monitoring, you can make more informed decisions about products, processes, and personnel, just to name a few.
Improves situational awareness
Video analytics solutions can offer physical security with immense situational awareness. When you continuously stream the video feeds from all corners of the premises, the cameras will act as the virtual eyes and ears of your business. Even if you don't have enough staff on hand to regularly monitor the video feeds for safety and security purposes, the video analytics platform will fill in those gaps by replacing the need to review videos with the feature of simply keeping track of and responding to alerts that are generated by the video analytics platform.
Why Wobot.ai?
Wobot.ai brings you AI–backed video intelligence that would provide better optimization of operations and more streamlined automation for your business operations. AI-enabled solutions will help any business owner to make more informed decisions and will enable a more customer-centric approach due to the integrated data analysis. When you have smart security cameras that integrate both Internet of Things (IoT) and AI-driven video analytics, this will mean that operators can keep track of and analyze visitor and employee behavioral patterns.