Can video surveillance management systems scale your business?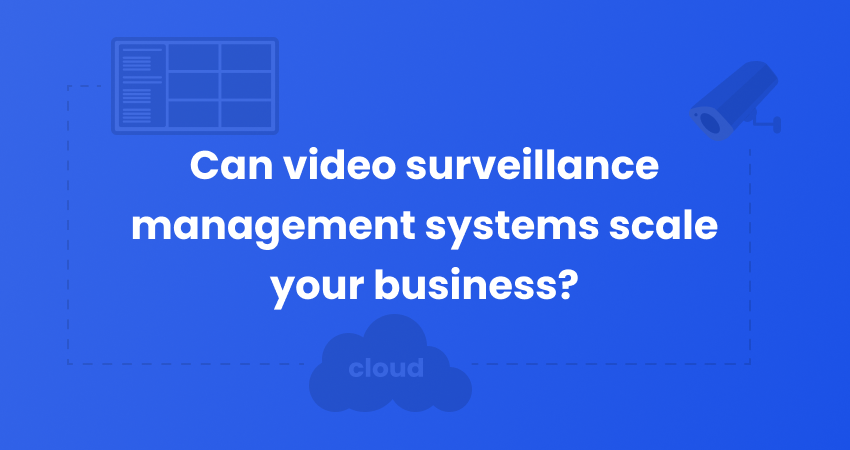 Introduction
Running a successful business is no walk in the park and who would know that better than the owners themselves? From confronting economic woes to keeping the customers happy to ensure that employees are working consistently and even safeguarding your business from any intrusions – everything requires nerves of steel and the patience of a saint! But what many business owners might forget is that having video surveillance management systems can be the answer to their prayers. Such technology can serve as remote eyes for both your employee performance and security protocols so you wouldn't have to lose any more sleep at night!
Read on to know more.
What are video surveillance management systems?
Video surveillance management systems allow for surveillance workflow by integrating cameras, recording systems, encoders, analytics software, and storage infrastructure. With a growing need to curb security vulnerabilities and optimize operational efficiency coupled with the volume of video data, it becomes all the more important for businesses to tackle these challenges that today's video management systems have to provide an answer for.
For human operators, it can become difficult to keep track of the increasing number of video channels that are prevalent in today's surveillance systems. As such, video analytics has quickly become the primary solution for most security applications. Innovative digital tools and systems that are centered on video analytics and sensors will help in system functionality along with operator requirements.
What are the different applications of video surveillance management systems?
Video surveillance management systems feature NVRs (network video recorders) that can be integrated with the CCTV camera to allow operators to record and review live footage from multiple surveillance cameras. These systems are scalable solutions that can be synchronized with other security systems, thereby turning into one powerful interface.
The cameras in the NVR system are very robust and the NVR security framework primarily comprises of IP cameras and standalone image capturing devices. Such an IP camera will contain a chipset that will process the video data and then transmit it to a recorder. IP cameras can record and then send both that video and audio. Powerful hardware on the IP cameras will mean better functionality and video analytics such as facial recognition.
The NVR systems are a lot more flexible, considering that the security cameras don't need to be physically connected to the recorder. So instead, the IP cameras will be on the same network. It means that the user will have cameras on a global scale using the same network to connect to your NVR, which can be viewed as a comprehensive system.
How can video surveillance management systems benefit industries?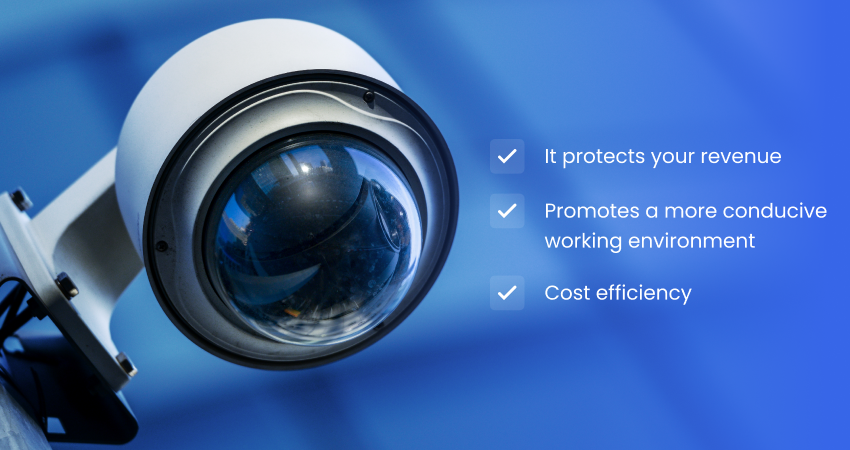 It protects your revenue
Your employees serve as the driving force behind the traction of your business so if the internal operations are running systematically then you can expect the business to flourish. However, if you notice that your enterprise is running into discrepancies despite reaching your sales figures then it could point to an internal issue that should promptly be addressed. There are times when unethical employees might attempt to commit internal theft, especially if there are no CCTV cameras installed in certain key areas such as the warehouse, cash register, and stockroom.
To prevent such issues from occurring, a well-oiled video surveillance management system should be installed within the premises. In doing so, you might potentially discourage employees from attempting to commit any unethical or illegal practices while also protecting your cash flow and valuable assets.
Promotes a more conducive working environment
As a business owner, it is your fundamental responsibility to protect the health and safety of your employees. When you are equipped with effective security systems, you will be able to provide a safer working atmosphere by keeping track of your employees at all times. In the event of an untoward incident, local authorities can respond immediately and take the appropriate action.
Cost efficiency
By capping on the number of physical hardware/software components required within an organization's video surveillance infrastructure, a video surveillance management system can also cut back on the associated costs that come with purchasing and maintaining multiple systems.
Which industries can video surveillance management systems be used for?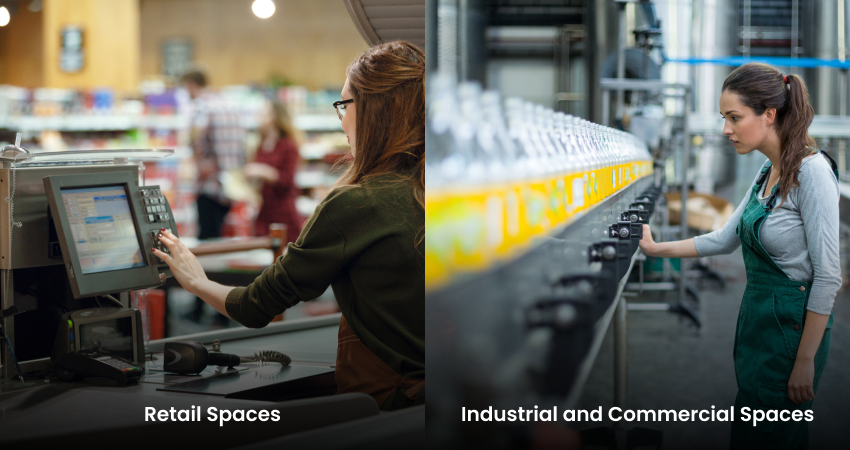 Industrial and commercial spaces
Video surveillance management systems or closed-circuit television (CCTV) are highly advantageous to the industrial or commercial sector. Such surveillance systems will not only offer traditional protection in the way of perimeter or external surveillance against intrusion, vandalism, and espionage but will also help to optimize workflows and improve employee productivity and customer service.
Retail spaces
In a retail business, losses are often attributed to customer or employee theft. Hence, video surveillance management systems will take actionable efforts to deter or prevent such crimes from happening and also help resolve them by providing analytical insights whether it is in the sales area, cash counter, or even in the warehouse.
A robust surveillance framework can obtain insights by keeping track of many touchpoints such as when a person enters and exits the store. As such, video analytics will enable you to identify the volume of customers and the times of the day wherein the traffic is at its peak so that staff can be deployed accordingly.
Why Wobot.ai?
Wobot.ai brings you AI–backed video intelligence that would provide better optimization of operations and more streamlined automation for your business operations. AI-enabled solutions will help any business owner to make more informed decisions and will enable a more customer-centric approach due to the integrated data analysis. When you have smart security cameras that integrate both Internet of Things (IoT) and AI-driven video analytics, this will mean that operators can keep track of and analyze visitor and employee behavioral patterns.

Learn to identify, analyze and mitigate process deviations in real-time with
video intelligence.
P.S. You're signing up for value here. No spam. No overly promotional emails.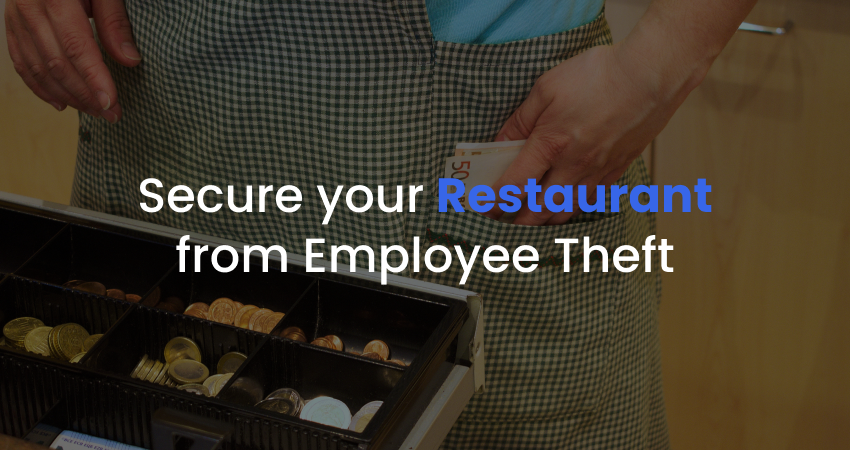 5 ways to secure your restaurant from employee theft with video intelligence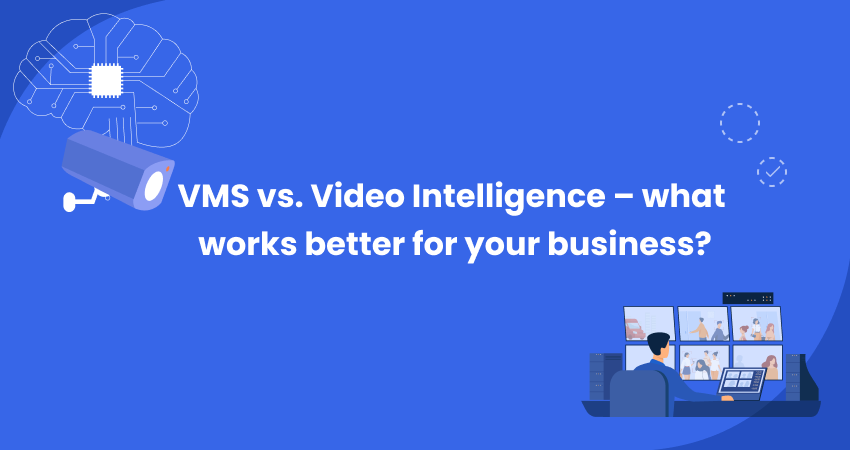 VMS vs. Video Intelligence – what works better for your business?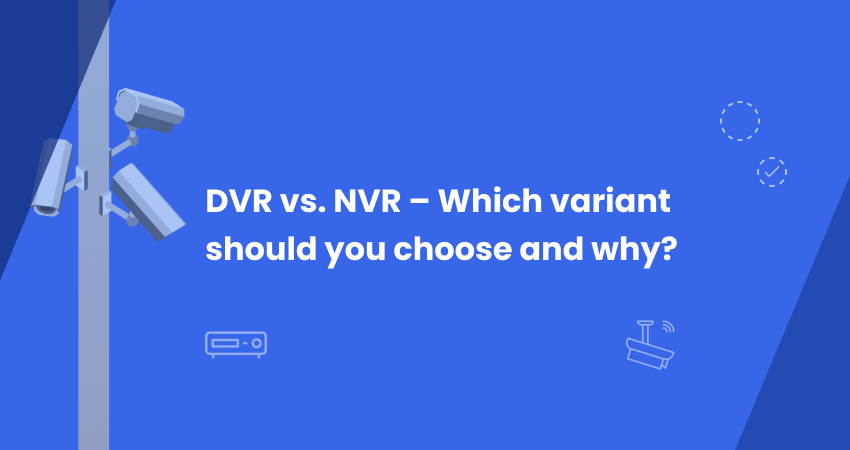 DVR vs. NVR – Which variant should you choose and why?