Long wait times mean bad business. Here are 7 ways in which you can fix it!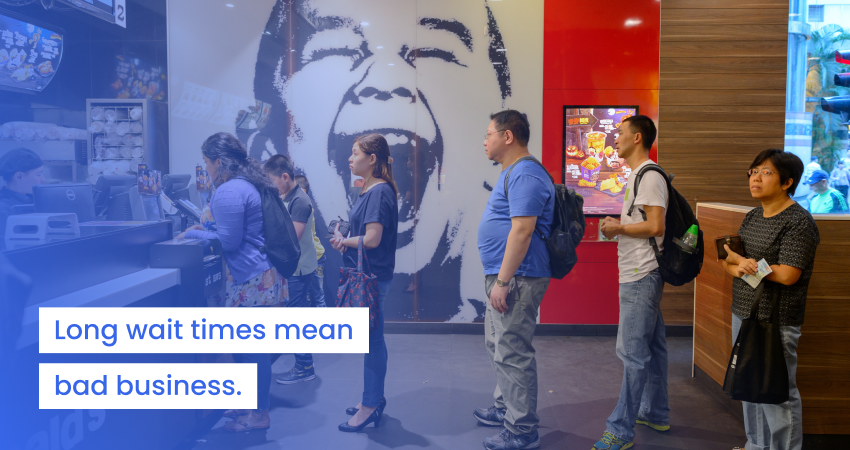 Introduction
Waiting in long lines is every customer's worst nightmare – especially when HUNGER is involved! Lengthy waiting times are among the top three reasons customers don't return to restaurants. This means that it is now more critical than ever for restaurant owners to optimize restaurant layout and operations to reduce wait times.
We have compiled a list of 7 ways to reduce restaurant wait times in this blog. Read on to learn more.
7 ways to reduce restaurant wait times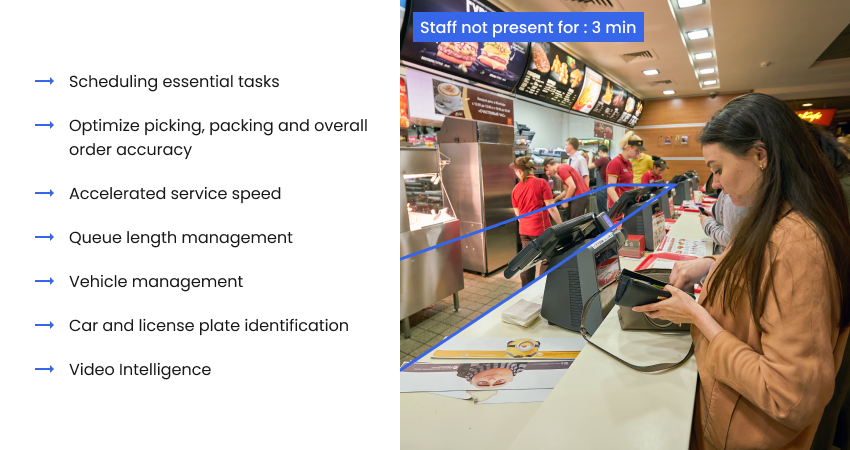 Scheduling essential tasks
Better scheduling solutions help optimize restaurant operations, reduce labor costs and enable you to focus on tasks that will improve the customer experience. Intelligent scheduling ensures that tasks are delegated, and that experienced staff members use their time effectively.
Optimize picking, packing and overall order accuracy
Order accuracy essentially means that orders are fulfilled and delivered to the customers without errors. When you have a high order accuracy rate, customers have received their exact food items in a manner that is both accurate and desirable. On the other hand, order inaccuracy will add unnecessary pressure on the kitchen to correct the mistake and not to mention it can waste time, resources, and money.
Accelerated service speed
One of the primary signs of poor restaurant service is delays, so if you feel that a particular dish takes time to prepare and that it will take a while before the food reaches the customer, let the customer know ahead of time. No matter how small or large it might be, every order should be given equal priority.
Remember that it is tough to win back an already disappointed customer. An unhappy customer might even leave bad reviews on online platforms and discourage other people from eating at your restaurant, negatively impacting the establishment's reputation and economic traction. As a result, take all possible steps not to disappoint your customers.
Queue length management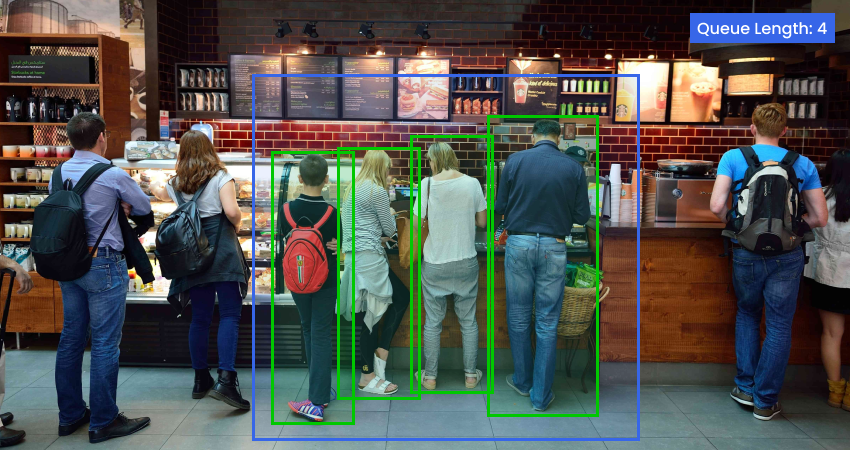 Managing queues allows for better organization and eliminates the chances of chaos and confusion. Queue length detection is an essential metric for employees to keep a close eye on the line's status. For example, there is typically a separate line for customers to place their orders, while the other line is for customers to collect their charges once the orders are prepared and ready to go. Such a system helps the employees see who comes next in line, making customer interaction more efficient and effective.
Vehicle management
A poor restaurant layout and direct paths can lead to traffic, thereby increasing the waiting times for customers. It can also lead to congestion and even increase the chances of accidents. However, the vehicle wait time is attributed to a lack of timely service in most cases. While it is understandable that the customer is expected to wait a certain amount of time for an order, it is equally important not to keep the customer waiting for too long.
Car and license plate identification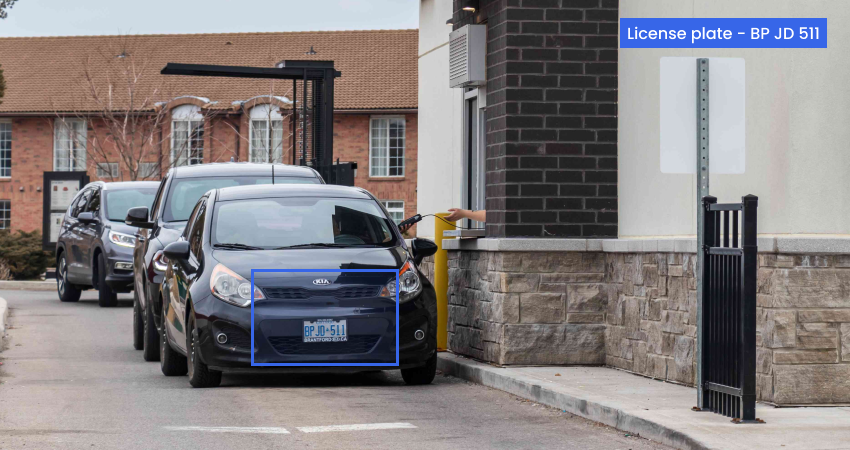 Car identification can help you effectively identify the fleet of vehicles that pass through your drive-thru restaurant. In addition, you can recognize license plates that will determine the respective customers and allow them to have personalized digital menus.
License plate recognition has seen an exponential rise in recent years. Drive-thrus have adopted this method to identify repeat customers and allow a restaurant chain to link a person's car with a customer's food order and card history. For example, customers who are a part of loyalty programs or regularly use the restaurants' app could add their license plates to their existing profiles. The cameras positioned in the drive-through lanes would then capture photos of the cars' plates, and the software technology would promptly determine whether the vehicles belong to known customers. By using this metric, drive-thru restaurants can serve many customers and even reduce the time order.
Video Intelligence
Your unused CCTV camera footage can be a huge asset in understanding when and where staff must be placed for optimal efficiency. Wobot.ai adds a layer of AI to your cameras to derive meaningful business insights in real-time. With Video AI, you can track vehicle count, ensure order accuracy, manage queue length and even ensure employee productivity.
With nearly 40% of drive-thru customers thinking that drive-thru service speed should be less than 6 minutes, it is imperative to use automation and AI. Click here to learn how much money you can save by using Wobot.ai to increase the speed of service.