Hygiene compliance in food retail industry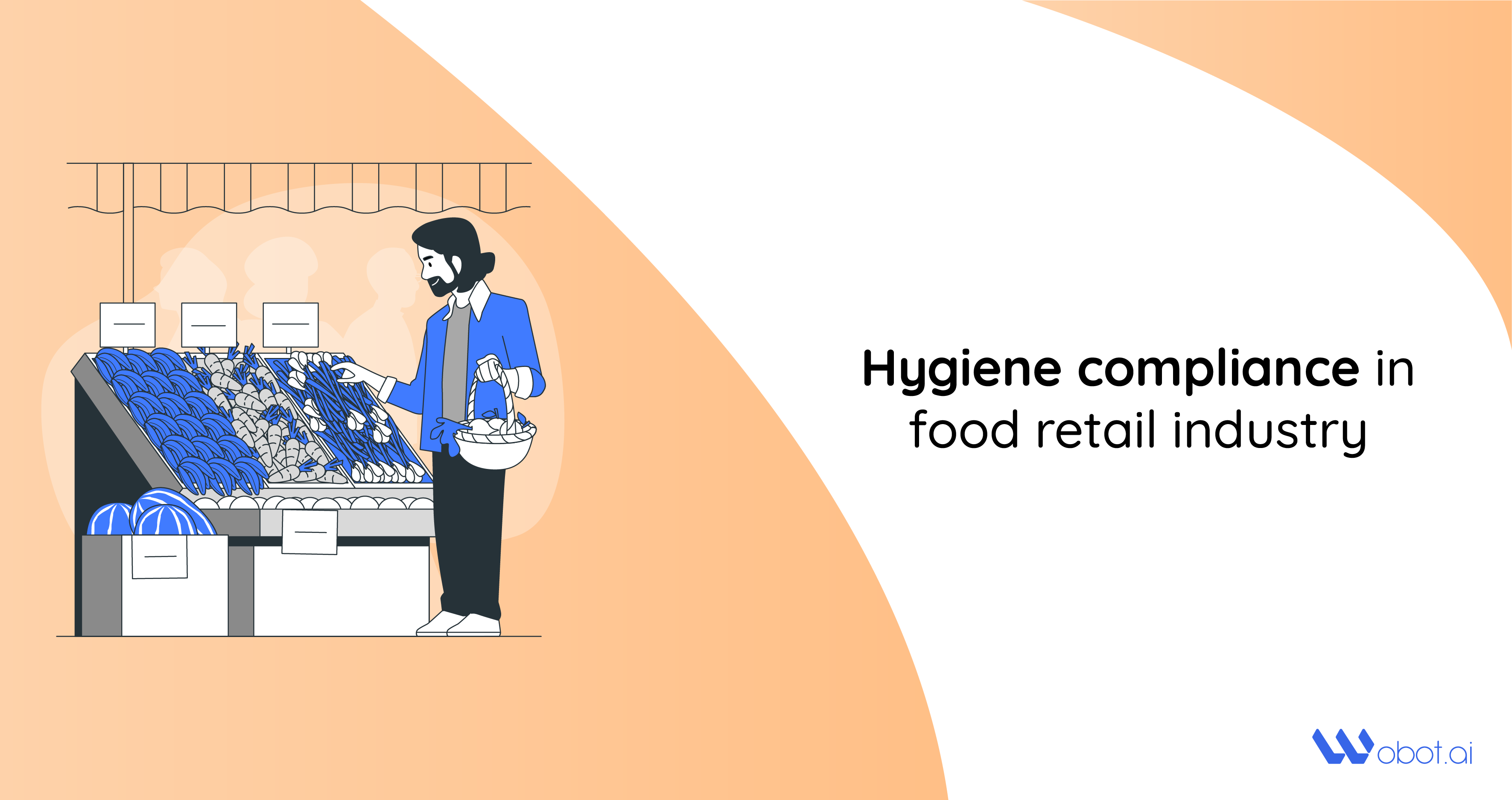 The food and grocery retail market bring in the highest amount of revenue in India's retail sector. The market is the 6th largest in the world. This fast-growing sector is slated to increase its contribution three-folds to revenue in the retail sector by the year 2020*. One of the most important factors that food retailers need to observe is hygiene compliance.
Need for Hygiene Compliance in Food Retail Stores The food retail industry has witnessed an amazing boom in recent times thanks to a rising young population with increased disposable income, fast food-dependent lifestyle, and an influx of foreign food culture into India. Imported food products, as well as local food products, have seen an upturn in demand. Also, gourmet food products, as well as innovative fusion food items, have slowly established a foothold in the food industry.
The rise of online food retail stores and services such as Big Basket, Swiggy, Zomato, etc., have ensured home delivery of freshly-cooked as well as packaged foods at the tap of a screen. However, this sudden spurt in the retail food industry is not without its perils. There is a need for strict compliance in food retail stores so as to safeguard the health of the consumer. There are several rules in place such as printing of MRP, date of manufacture and expiry, customer care number, and other vital details on packaged foods. In addition, hygiene compliance regulations have also been formulated to ensure that only safe food products make their way to the consumer.
The Food Safety and Standards Authority of India or FSSAI has issued regulations that need to be followed by all food retailers in India. The recent instances of food contamination related to food delivery services such as Zomato and Swiggy have made the authorities concerned put their activities under strict surveillance. These include surprise checking as well as audits to ensure that all FSSAI norms for retail food stores are followed to the fullest.
FSSAI Norms for Food Retail Stores The Indian food retail market is a mix of organized and unorganized players which includes supermarkets including Star Bazaar, More, Big Bazaar, etc, as well as small Kirana stores along with countless street vendors.
FSSAI has issued guidelines on food safety standards and compliance that need to be implemented by each establishment in the food industry. The guidelines specify proper handling of the cooked food and the use of clean means of transportation to carry the food. Strict guidelines are issued relating to the personal hygiene of food handlers. The storage and preparation of high-risk food is also a thing to watch out for. Food safety regulations by FSSAI also stipulate that machinery used for food production and packing should be easy to maintain, disassemble, and repair to allow regular cleaning, maintenance, and disinfection. The water used for food production too should be portable and as per BIS Standard of IS 10500. FSSAI also lays increased importance on proper waste disposal by issuing specific norms on drainage, garbage disposal, and disinfection.
Employee hygiene at the workplace is also an important issue that has been addressed by FSSAI. Employees need to be free from diseases as well as injuries while attending to their duties. Hot and cold water should be provided to them as required and safe sanitization practices should be followed at all times. Toilets too should be located as far away as possible from the production/packaging area.
Using Video Analytics to Improve Hygiene Compliance While external monitoring of any food retail store is important, it is equally vital for the store to be monitored internally. An FSSAI inspector might not be at hand to observe that every employee washes his or her hand before handling any food. However, technology can certainly lend a helping hand, or in this case, a helpful eye to ensure and improve hygiene compliance. CCTV cameras along with Computer Vision technology use video analytics to observe, analyze, and report the behavior of employees in the workplace. Video analytics use various algorithms to detect normal and abnormal behavior before reporting to the designated personnel.
For instance, the programmed software can detect whether employees have washed their hands as required or whether they have donned gloves, face masks, hair nets, etc., to ensure total compliance with food safety standards. Video analytics can help employees to improve their compliance which in turn can ensure safer food products for their customers. Various studies using video surveillance have shown a marked improvement in hygiene levels once employees have been made aware of their shortcomings. Video analytics can certainly reduce human effort in surveillance monitoring and also provide accurate reports for improved food safety standards and compliance.
Retail food safety is definitely an important issue that needs a multi-pronged approach. While FSSAI tries to implement food safety regulations, food retail stores need to adopt a proactive approach to ensure hygiene compliance. The cost of video surveillance equipment along with associated video analytics software has dropped dramatically in the last decade. This means that even small food retail stores can now utilize video analytics technology to improve hygiene compliance.
Note: * – According to a joint study by the Associated Chambers of Commerce and Industry of India (ASSOCHAM) and TechSci Research.