How Voice & Video AI Is Helping Restaurants Save Employee Hours Across All Ordering Channels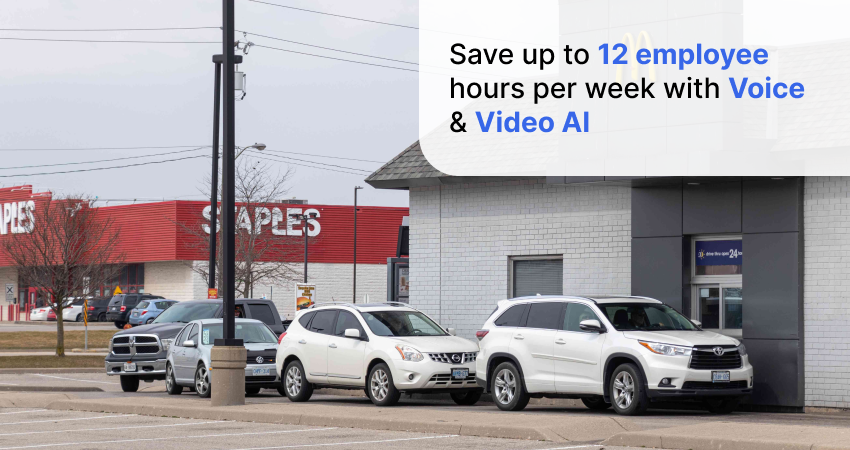 In the month of March, 2022, we conducted one of our most awaited webinars in collaboration with Converse Now. Our speakers Erik Hundevad, AVP Sales at Wobot.ai and Benjamin Brown, VP at Converse Now – got into an in-depth conversation about the state of restaurants due to the employee crunch and how Voice & Video AI technology can help restaurants reduce stress in the coming times.
If you couldn't attend the webinar, we've compiled a blog just for you with all the essential learnings. Let's dive in.
The Underlying Truth About Employee Crunch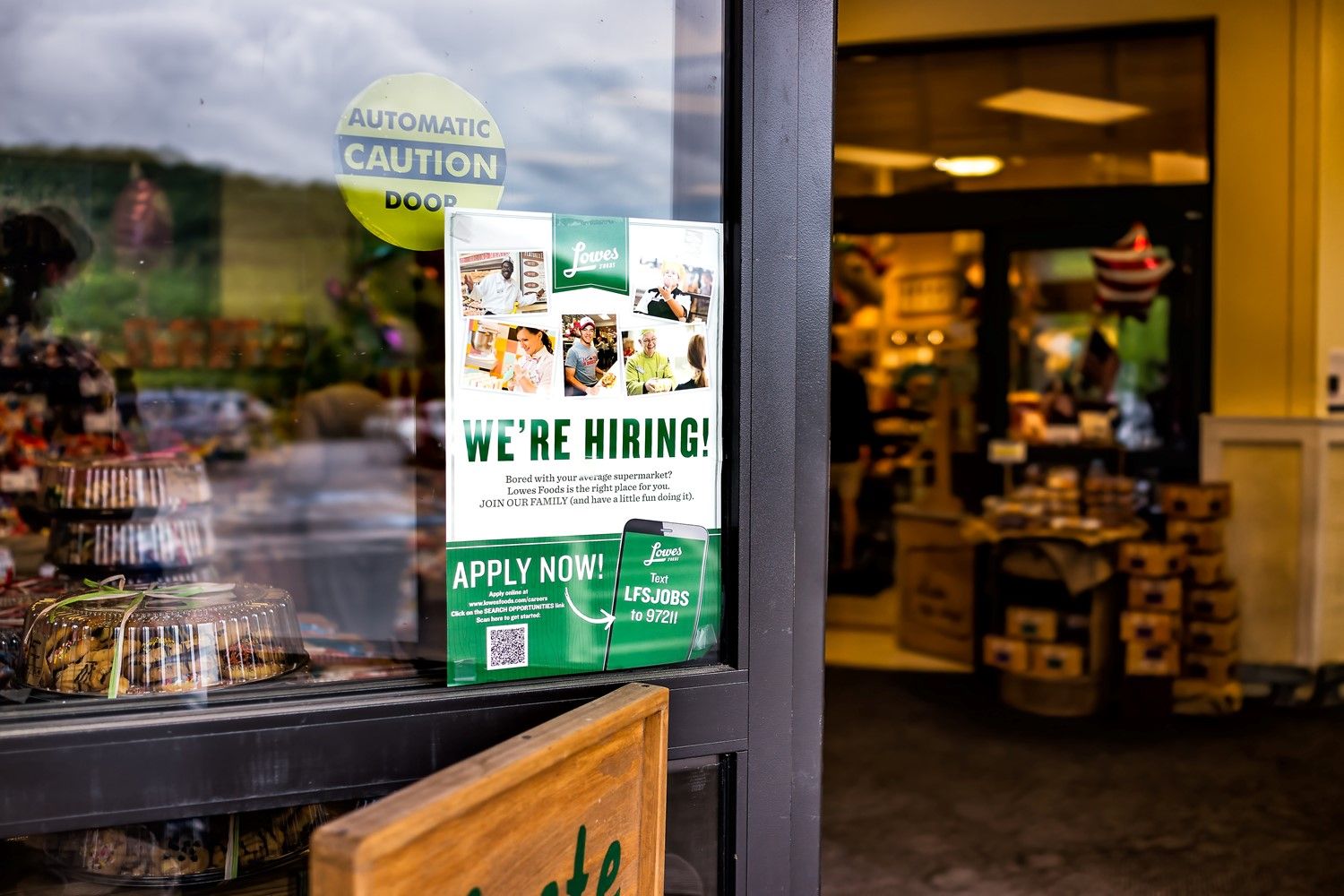 Benjamin introduced himself while also touching a critical point that below every giant restaurant like a Domino's exists an independent restaurant somewhere in the Midwestern town with one or two outlets, which are the most stressed by the availability of employees at key positions.
When it comes to employee crunch, restaurants are the poster child of everything that happened in the last two years. Employee crunch implies a lot of things – when you go across the city, you'll see many restaurants with a 'help wanted' sign, which has been there for quite some time now.
This shows that many people who worked in key positions in these restaurants have moved on. They've probably gone back to school or changed career paths, restaurants are by-default notorious for being high stress work. For many workers, the pandemic acted as a wake-up call, and they felt restaurants aren't the right place for them.
The Recurring Problems Due To Employee Crunch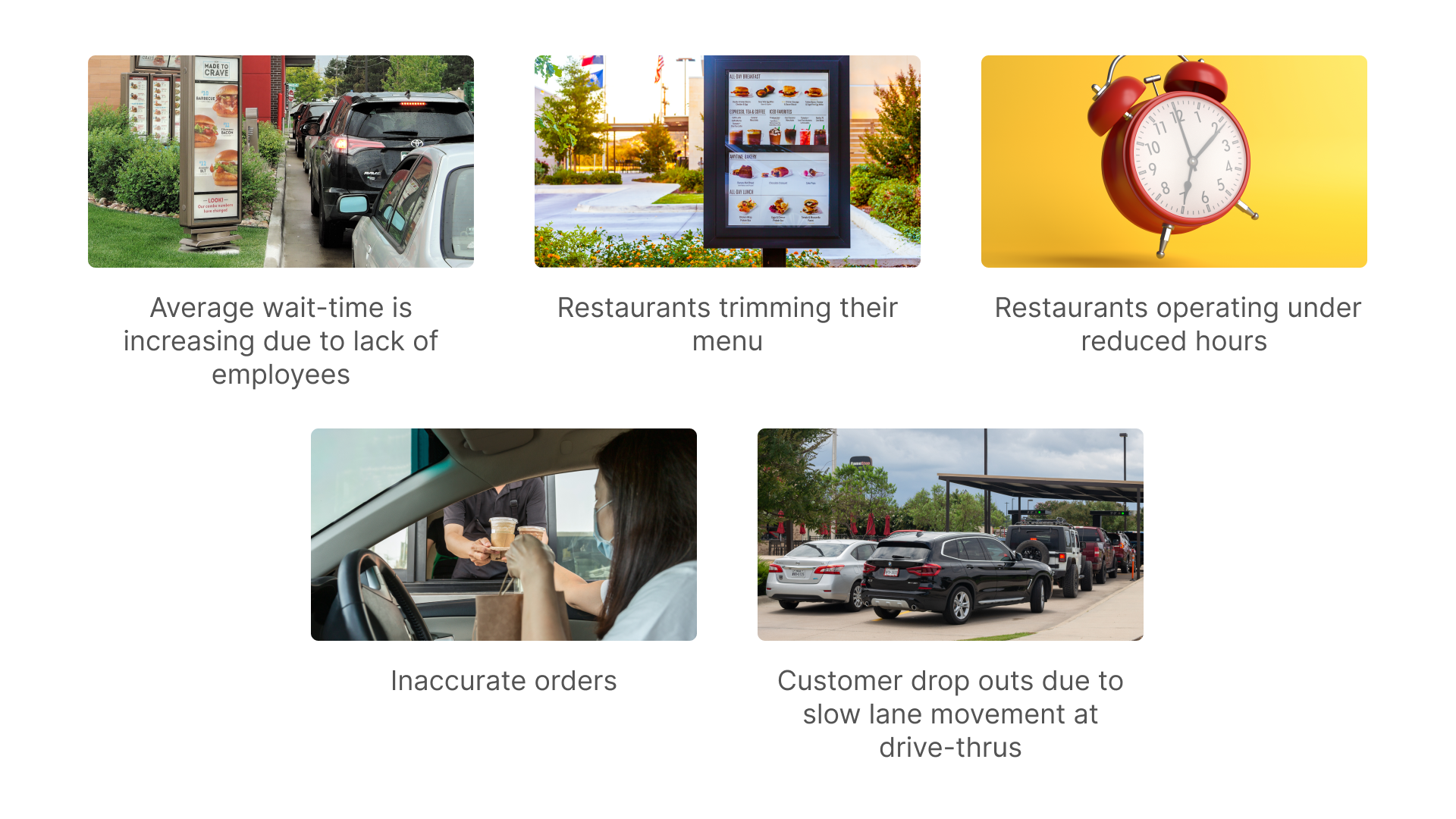 Erik went on to add the impact of employee crunch. "What's funny is our data shows that customers say anything more than 10 minutes at an ordering channel is too long." Lack of employee at certain key positions in the kitchen or at an ordering channel is increasing average wait-times for restaurants year-on-year. Many customers choose to go back from a drive-thru when they see four or more cars in a queue.
Besides restaurants trimming their menus and operating under reduced hours, the order-to-service time has been impacted the most significantly. More than 60% customers say that order-to-service speed is one of the primary reasons they come back.
Benjamin adds brilliantly to this: "there are a couple of different avenues that a restaurant owner and operator can take. Because right now restaurants are truly facing a perfect storm, you have the pandemic, heaven forbid beginning to subside at this stage. And with that you have an absolute surge in demand. So, people are wanting to dine out more than ever, at the same time. And at the opposite end of the spectrum. The workers who would work at these businesses no longer want to work at these businesses, or at least a critical mass of them is the case. So, restaurants are facing this influx of new guests, but they don't have the staff to support that influx of new business. So as a restaurant owner operator, you can either scale down your operation and miss out on this incredible wave of demands and, and revenue opportunity. Or you can adopt technology that does focus on preserving and in many cases, enhancing the guest experience in a way that you couldn't possibly do in a traditional way, and be able to one take full advantage of this current wave of demands and to position your business to really be at the forefront."
How Voice & Video AI Can Help You Save Up To 12 Employee Hours Per Week?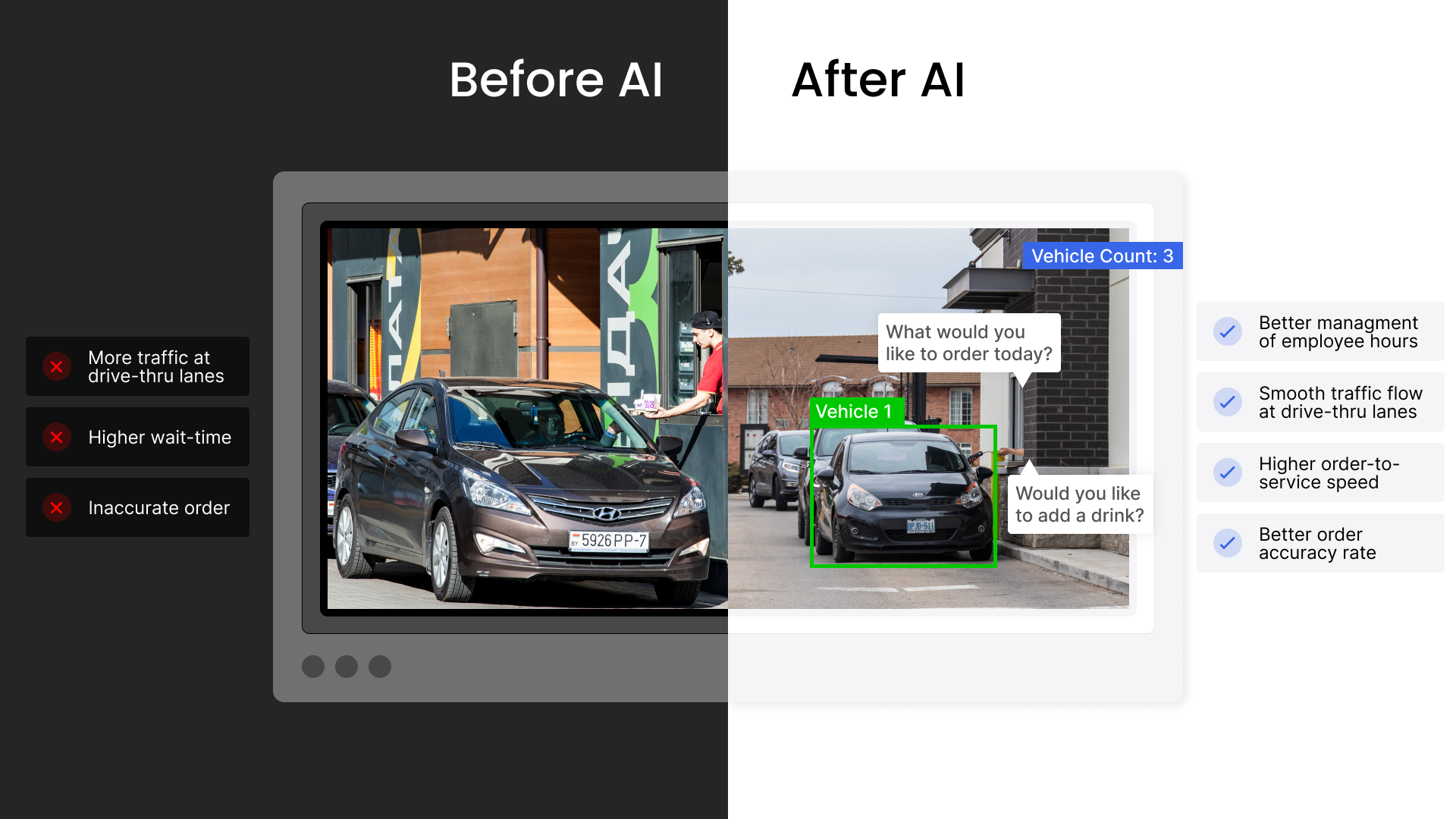 In the beginning of the webinar, Benjamin mentions the role of the AI community, which is to empower not only the giants in the restaurant industry but these relatively small businesses, to emerge out of the day-to-day problems of operations to operate smoothly, improving life of the owners and staff alike. This is the macro of how Voice & Video AI is solving the problem.
Converse Now, is an agnostic channel Voice AI technology, which helps restaurants automate the order-taking process for drive-thrus or any other channels that involves a guest talking to a team member.
Benjamin adds: "The technology has come an astounding way forward. And we're really excited to be able to enhance that guest experience so that people don't wait for busy signals anymore. The drive thru lines is shorter. And at the end of the day, the orders are taken with remarkable accuracy."
Benjamin gave us a practical use-case for Voice AI. So, guests in the current time crave for dedicated attention, such that they feel warm, welcomed, and heard. However, with limited staff everybody working in the restaurant is rushed and chaotic, which affects guest experience.
Imagine, you have seven phone lines at your restaurant, you can practically not deploy seven employees each to take orders, neither can you keep the six other guests waiting while a single employee attend all, one by one. Voice AI, allows you to automate the process across all phone lines, while maintaining a consistent guest experience across all channels.
At Wobot.ai, we solve the problem in similar fashion through video data generated by CCTV camera systems. For example, a kitchen equipment broke down, your kitchen manager will instantly be alerted, so that you take action immediately. Or, when the queue length at a drive-thru exceeds more than two vehicles, one notification can help you take the right action then and there.
Collectively, Voice & Video AI is helping restaurants solve important problems like order-to-service speed, order accuracy, and time spent by employees at ordering channels. Restaurants are time-sensitive businesses where each second holds monetary value, Voice & Video AI helps restaurants save essential seconds which not only creates a good customer experience, but also improves revenue for every dollar spent.
How Voice & Video AI is Improving Speed of Service?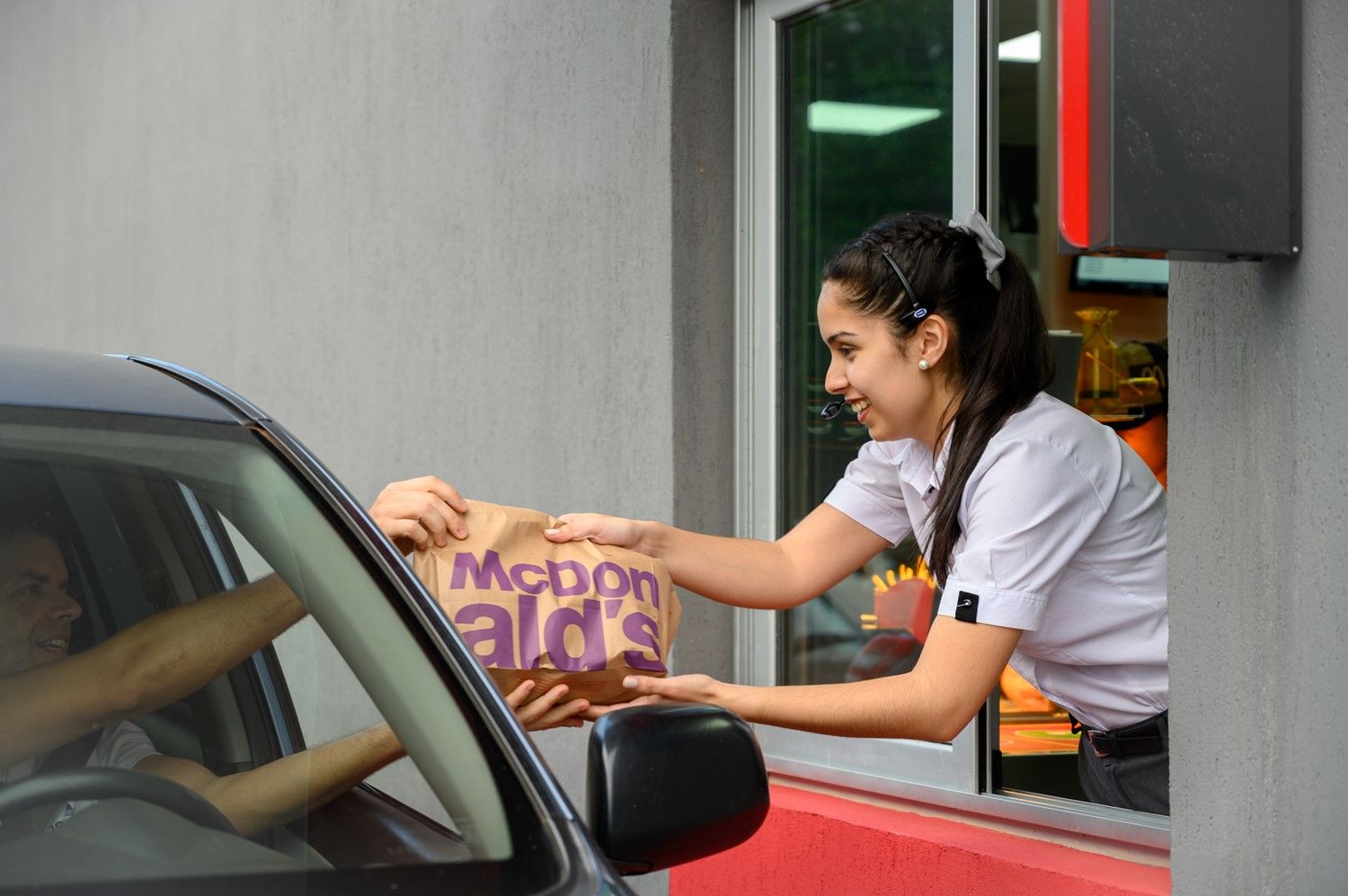 Erik's one of the most favorite stats of all times is that more than 61% of customers say that speed of service is the number one reason why they come back to a restaurant.
Benjamin adds that speed of service has become more critical now than any other time in history. What Voice & Video AI does collectively is that it eliminates the bottleneck of taking orders – so now you're left with cranking out as many orders as you possibly can, especially during peak hours.
When you place an automation technology at ordering channels, not only does it increase the service speed, it also eliminates the scope of human errors, which ensures the guests get their orders accurately and conveniently.
To Conclude
Voice & Video AI is shaping the future of restaurants by automating the order-taking process at drive-thrus and any other ordering channel which involves guest to team member interaction. It's helping restaurants across all spheres to become self-reliant, and emerge stronger than ever.