Can a video analytics platform be the 'brains' behind your business?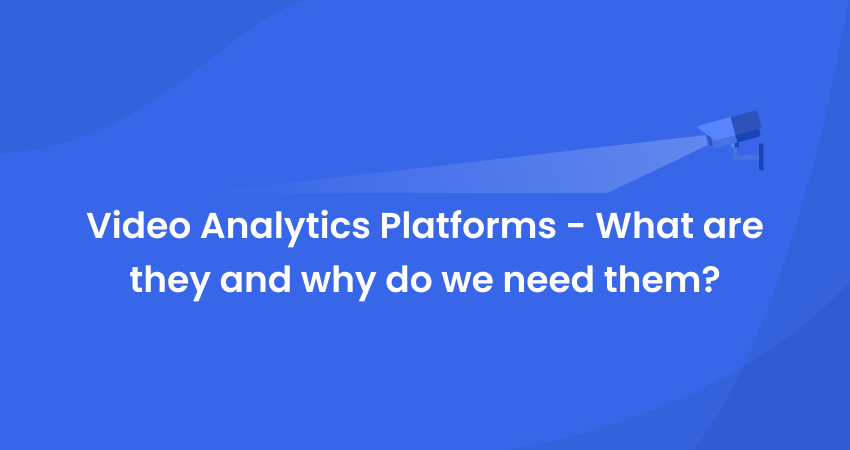 Introduction
Oh boy! Technology has come a long way since the bulky old CCTV surveillance cameras! Now there's a host of different real-world challenges to tackle and these dated CCTV cameras simply aren't cutting it! That's why you need the power of a video analytics platform to help take your business to the next level and give you a competitive edge like never before! Are you interested to know how a video analytics platform can be the game-changer you need for your business? Well, read on to know more!
What is a video analytics platform?
Video analytics is a technology that is built to automatically study video content to detect events and objects that the system is programmed to look for. Such digital tools offer various applications in areas such as monitoring, security, surveillance, loss prevention, and more. Among the more common functions of a video analytics platform is motion and object detection which means that there could be an object positioned in front of the camera or even moving in front of the camera. When you have a video analytics platform in place, it'll become easier to closely observe customer behavior and what their needs are. E.g., a system that can understand what customers search for in a supermarket just by keen observation of how they look at it and how much time they spend looking at it are just some of the metrics that can be used to gain business strategies in positioning products at the supermarket.
Does a video analytics platform use AI?
AI-driven video analytics platforms employ technology that will digitally assess the video footage which in turn, will help to recognize key events and unusual activity with better detection accuracy and classification capabilities. When enabled by deep learning and artificial intelligence, video intelligence software will detect and extract objects in the video footage and then identify them based on trained deep neural networks. This will be followed by the classification of each object to allow for functions such as searching, filtering, sending alerts, data visualization, and aggregation. When you have deep learning implemented into your video analytics platform, it will lead to better accuracy and false alerts will be reduced. This will also boost operational efficiency and cut back on investigation time.
What are the benefits of a video analytics platform?
Users of video analytics platforms can take advantage of a comprehensive variety of analytics that will offer more searchable, actionable, and quantifiable video footage. Such technology will include a broad spectrum of features such as indexing video metadata that will manage video reviewing and searching while also triggering real-time alerts and visualizing the metadata collected over time and storing them on dashboards. A user might choose to configure certain alerting instructions that are automatically set for that time of the day, week, or even year. Once you have automated video processing to provide support to the various alerting requirements, video surveillance operators will be able to keep track of video effectively, all while observing and responding to dynamic situations and enhancing overall security. Want to know some of the amazing benefits of automated video processing use cases? Read on to find out more!
Acquire situational awareness
When you schedule automated video processing, you can easily process the video and accordingly extract the data when you need it. In certain organizations, only the video footage that is captured at specific times of the day or in certain spaces, is considered necessary for reviewing and searching. For instance, if a retail store wants to review activity during the hours that the store is closed, then the operator can pre-define the surveillance footage captured between the hours of 10 pm to 8 am. This will allow the cameras to be processed automatically every day so that the operator can review the objects and prevent them from being caught on video during that time frame.
Scale up your real-time alerting
It is a well-known fact that several enterprises leverage video intelligence to gain real-time alerting capabilities but keep in mind that not all alerts are applicable in all situations. In a restaurant, peak lunch/dinner hours tend to see many customers visiting the establishment. Hence, there would be several orders to tend to. So, the types of alerts that might be important during peak lunch/dinner hours would differ from the rest of the hours of the day when the restaurant might not have as many customers. When there is increased store traffic, the restaurant might set up pre-scheduling alerts that will be better optimized for potential challenges to enhance situational awareness.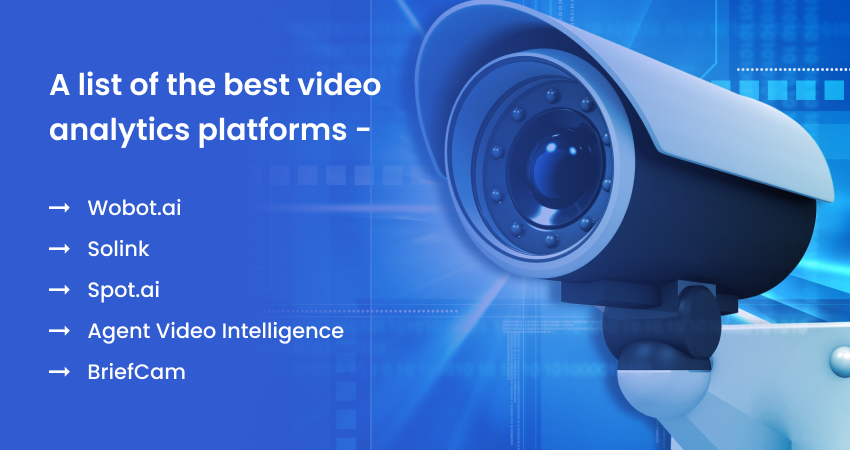 What is the best video analytics platform?
There's a host of different video analytics platforms which users can choose from. We have compiled a list of the top 5 that users can choose from. Let's learn more about them!
Wobot.ai
Video analytics is an effective digital tool to identify and detect events that can help operators to receive alerts and keep track of multiple camera feeds at once through a centralized unit. Wobot.ai offers valuable real-time insights and industry best practices by leveraging AI-backed video intelligence that would optimize operations and better streamline automation for your business. Our technology can quickly identify and distribute collected insights across a simple dashboard that helps operators make more informed decisions.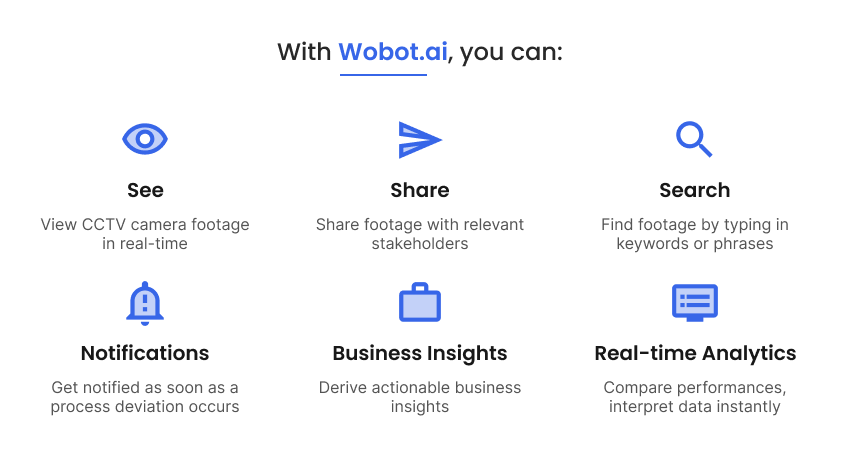 With Wobot.ai, you can:
See – View CCTV camera footage in real-time
Share – Share footage with relevant stakeholders
Search – Find footage by typing in keywords or phrases
Notifications – Get notified as soon as a process deviation occurs
Real-time Analytics– Compare performances, and interpret data instantly
Business Insights – Derive actionable business insights
Solink Solink provides businesses with better visibility into their daily operations by integrating both video surveillance with a POS system.
Spot.ai Spot.ai's video intelligence gives businesses the leverage to view real-time footage from any time, anywhere.
Agent Video Intelligence Innovi by Agent VI provides cloud-based SAAS or on-premise software for installation in the customer's internal network.
BriefCam BriefCam deploys a video analytics platform that has deep learning solutions which allow for video reviewing and searching, real-time alerting, facial recognition, and quantitative video insights. To sum it all up
Conclusion
With so much workaround, it can often become challenging to pay close attention to every single detail. That's why video analytics has become the need of the hour and given how technology has evolved so much, the cameras can be automated to perform a host of different tasks, from detecting persons or object movements to preventing theft and ensuring operational efficiency, video analytics has multiple uses that will benefit operators. Remote monitoring is some of the key highlights of video analytics which will help monitoring of activity from anywhere through the surveillance feed. What's more is that video analytics comes with cost-effectiveness so one needn't shell out so much of money. With the help of an AI powered video analytics platform, all the data can be captured by CCTV can be stored in the cloud.
Learn to identify, analyze and mitigate process deviations in real-time with
video intelligence.
P.S. You're signing up for value here. No spam. No overly promotional emails.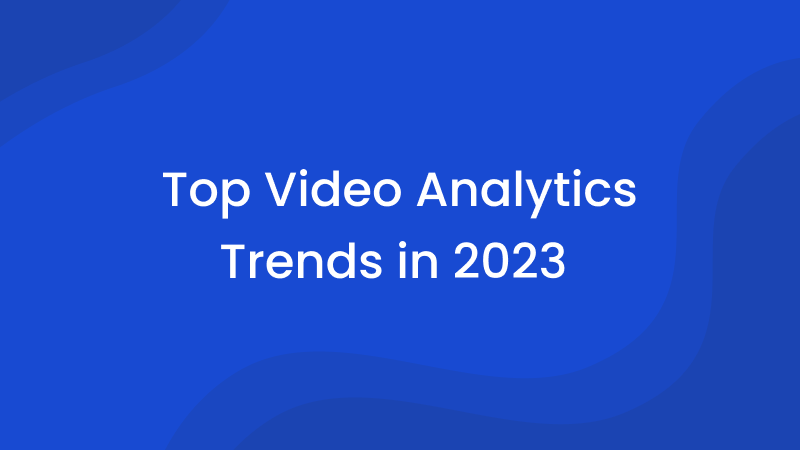 Top Video Analytics Trends in 2023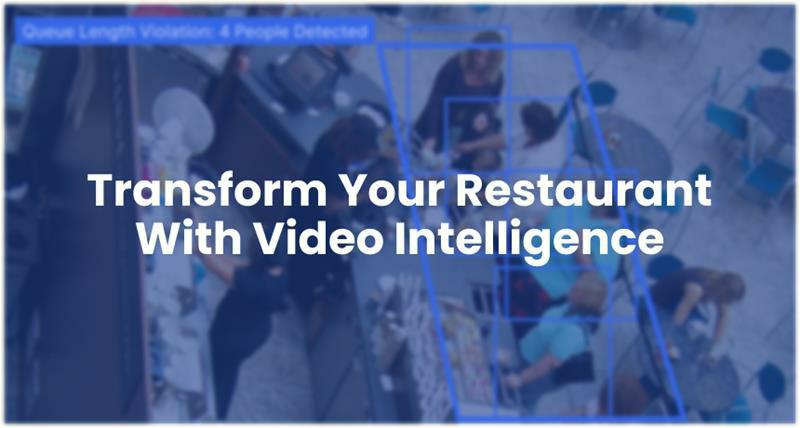 Video Intelligence Has Transformed the Restaurant Industry. Here's How.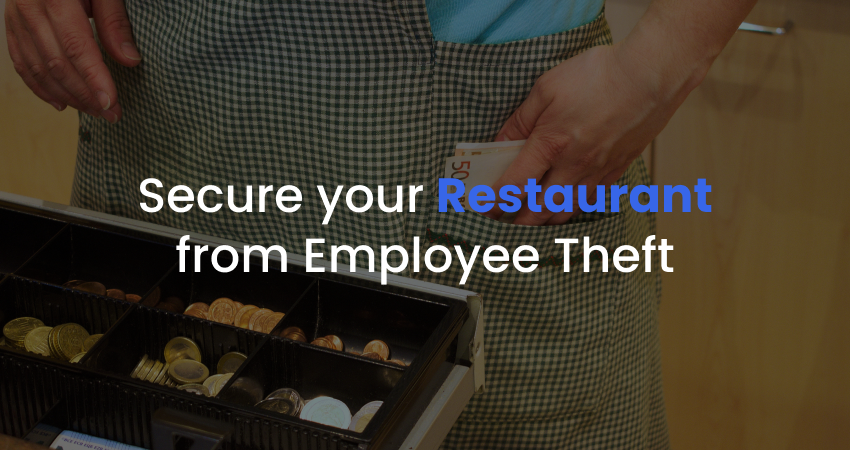 5 ways to secure your restaurant from employee theft with video intelligence