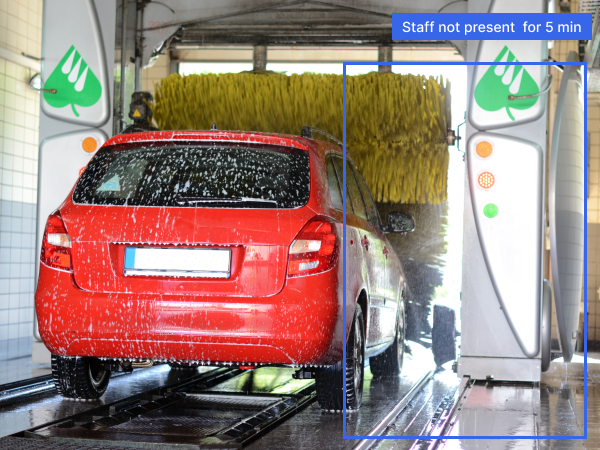 Transform
your
Car
Wash
with
Video
Intelligence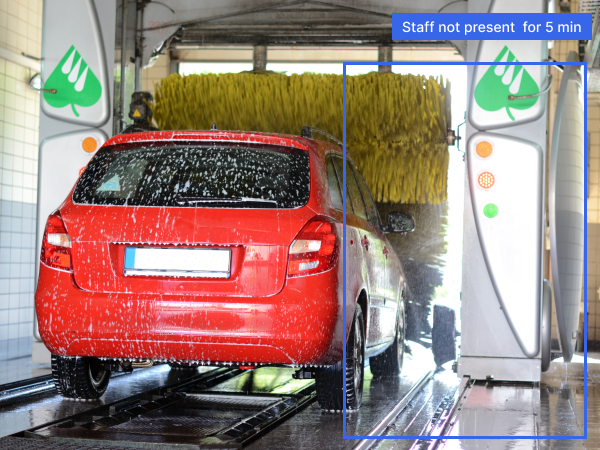 Uncover the true potential of your CCTV infrastructure by adding a layer of Video Intelligence to it. Accelerate speed of service, improve employee productivity, enhance customer experience, reduce losses, and more!
Want to make better operational decisions with real-time insights?
We provide a range of crucial insights based on your focus areas!
Speed of Service
Employee Productivity
Customer Experience
Loss Prevention
Constant Presence of Load-On Operator at Tunnel Entry
The load-on operator must be present at all times while your wash is open
Be Available for Customers at the Pay Station
Know when your customers might need help at the pay stations
Prevent Tunnel Downtimes with Preventive Maintenance
Regularly schedule preventive maintenance based on the number of cars washed or the number of equipment breakdowns
Suggestive Sell to Boost Transaction Time
Suggest additional aftercare or hand-applied services purchased by the plan member or repeat visitor
Monitor Staff Interaction Times at the Pay-Station
Monitor the interaction time of your pay-station staff with the customers
Walk the Line to Boost Transaction Times, Avoid Drop-Offs
Make your attendants walk the lines with handhelds during peak hours to process sales faster
Speed up the Conveyor at Busy Times
Know when you are busy and increase conveyor speed without affecting wash quality
There is Money between Cars - Analyze and Adjust the Spacing
Monitor the space between cars before loading and inside the tunnel
Boost Transaction Times with Card Transactions
Request your customers to pay via credit/debit cards during peak volume periods, removing the hassle associated with cash transactions
Book a demo and experience the benefits of our camera-based solution for yourself