Raise Operational Efficiency with
Analytics
Visual data is your strongest ally. Leverage visual data to gain insights about your business operations and act instantly to raise the operational bar.
Get Started, It's Free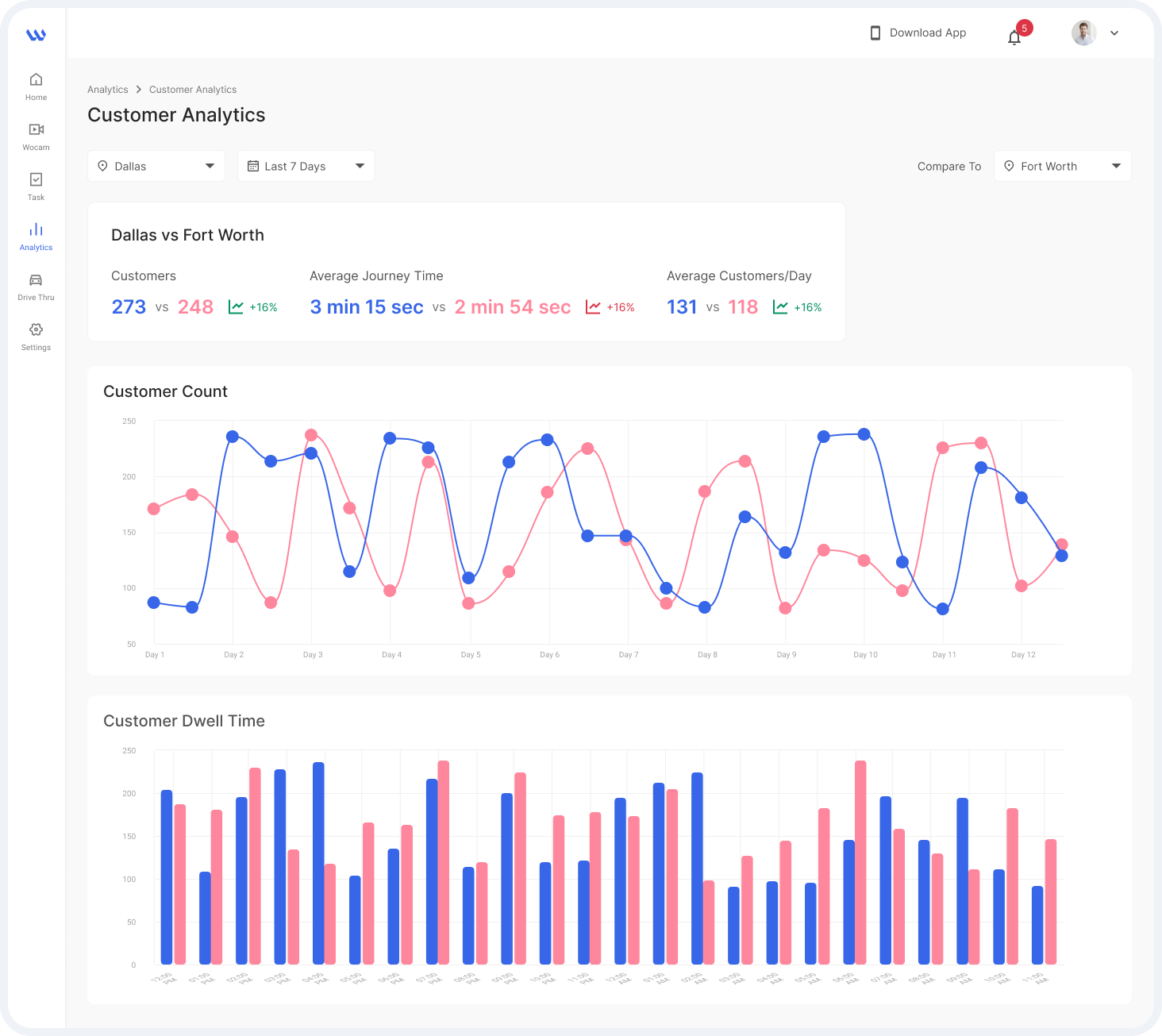 Take A Bird's Eye View
Imagine your business operations as a water tank that has leaks. Through analytics you get a complete overview of your operations, the moment you detect leaks, you can take action.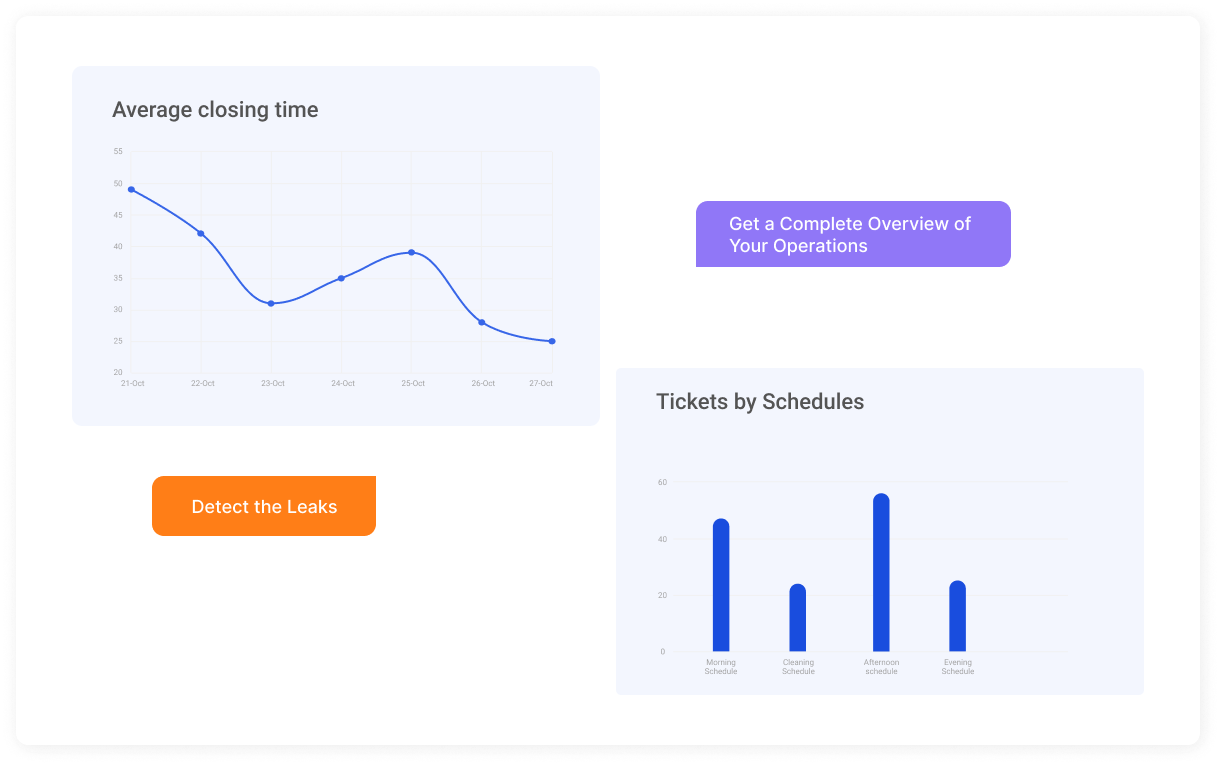 Customize Your Own Analytics Dashboard
Get relevant video analytics data based on the number of incidents and camera events across different locations. Customize your dashboard by choosing the most relevant metrics for your business.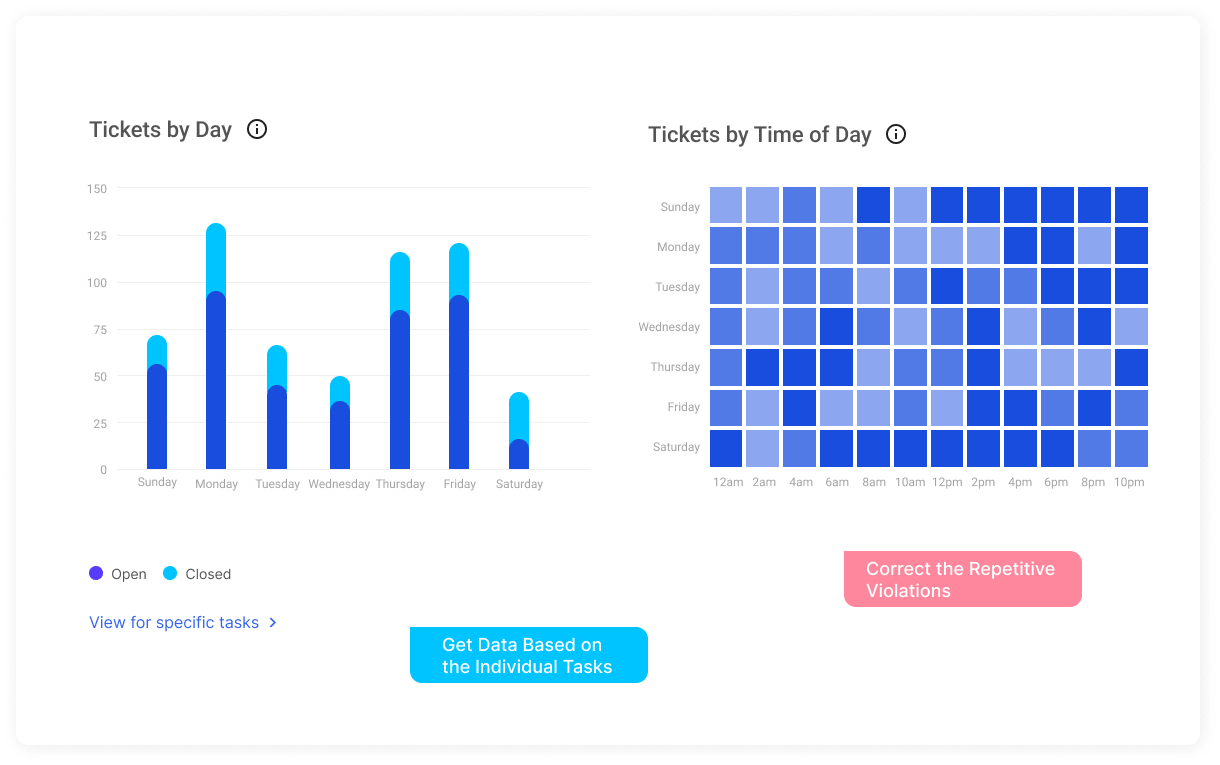 Location Wise Analytics
Analytics for different locations will vary. Use location-wise analytics to get location-based reports of your operations.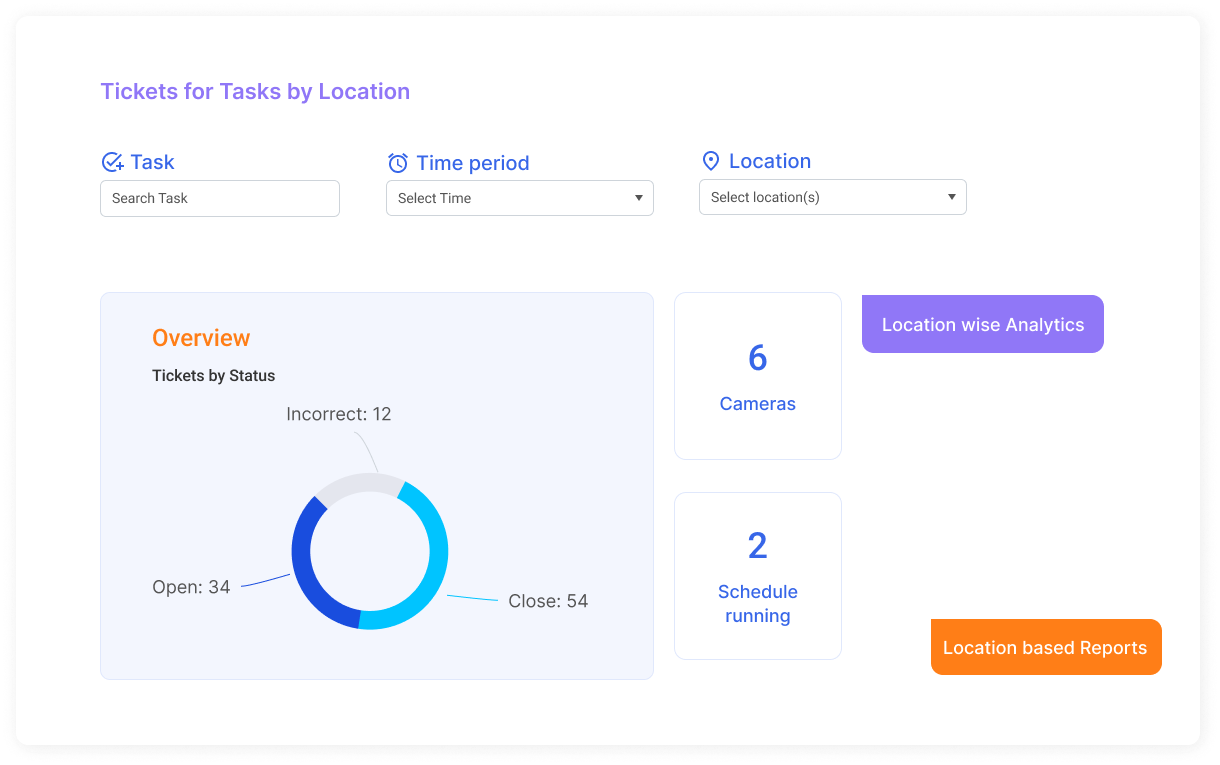 Know How Your Customers Feel
The way your customers feel is directly proportional to how well your operations are aligned for a smooth experience. Use customer-emotion demographics align your operations with practices that make customers feel positive.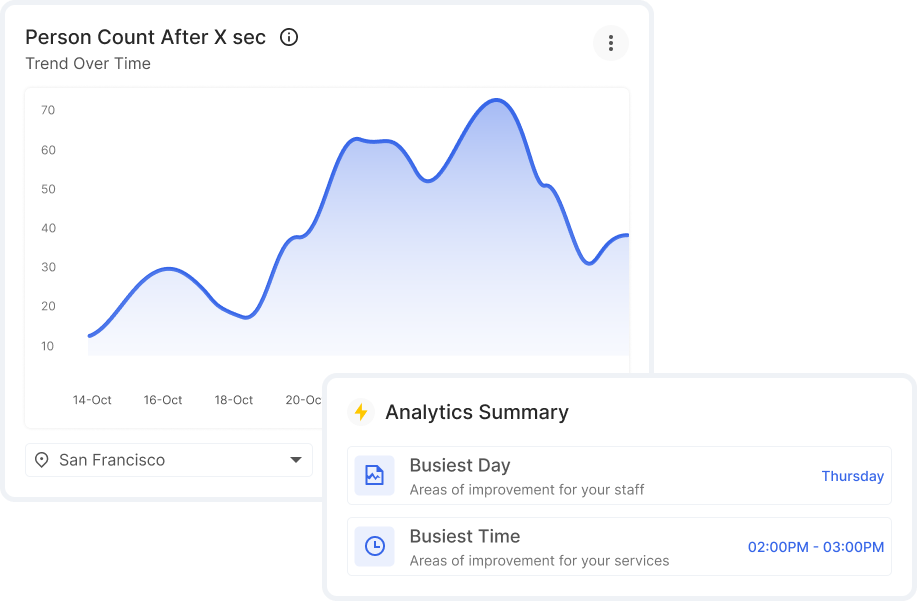 Get Selected Insights
You can learn great deal about your operations when you focus on specific bottlenecks that are hurting your operations. Get selected insights about your operations.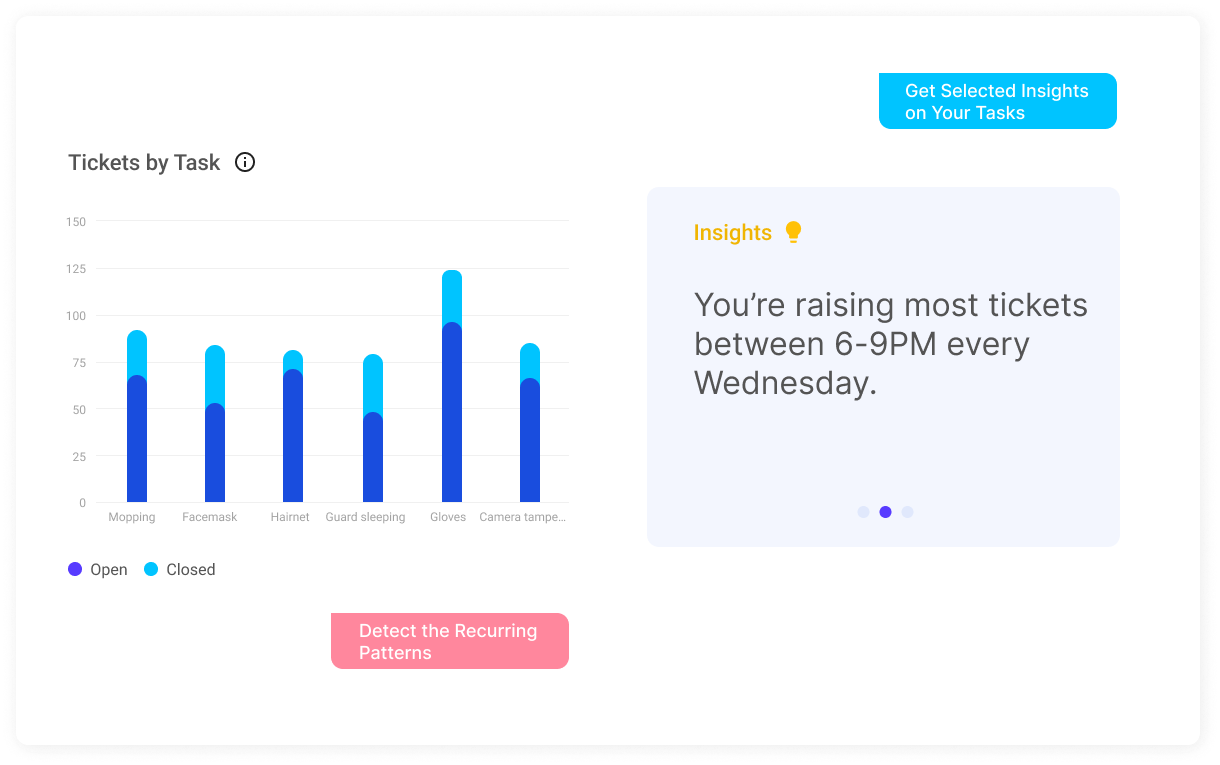 Download Reports
Download analytics reports in bulk across different locations based on camera events and incidents raised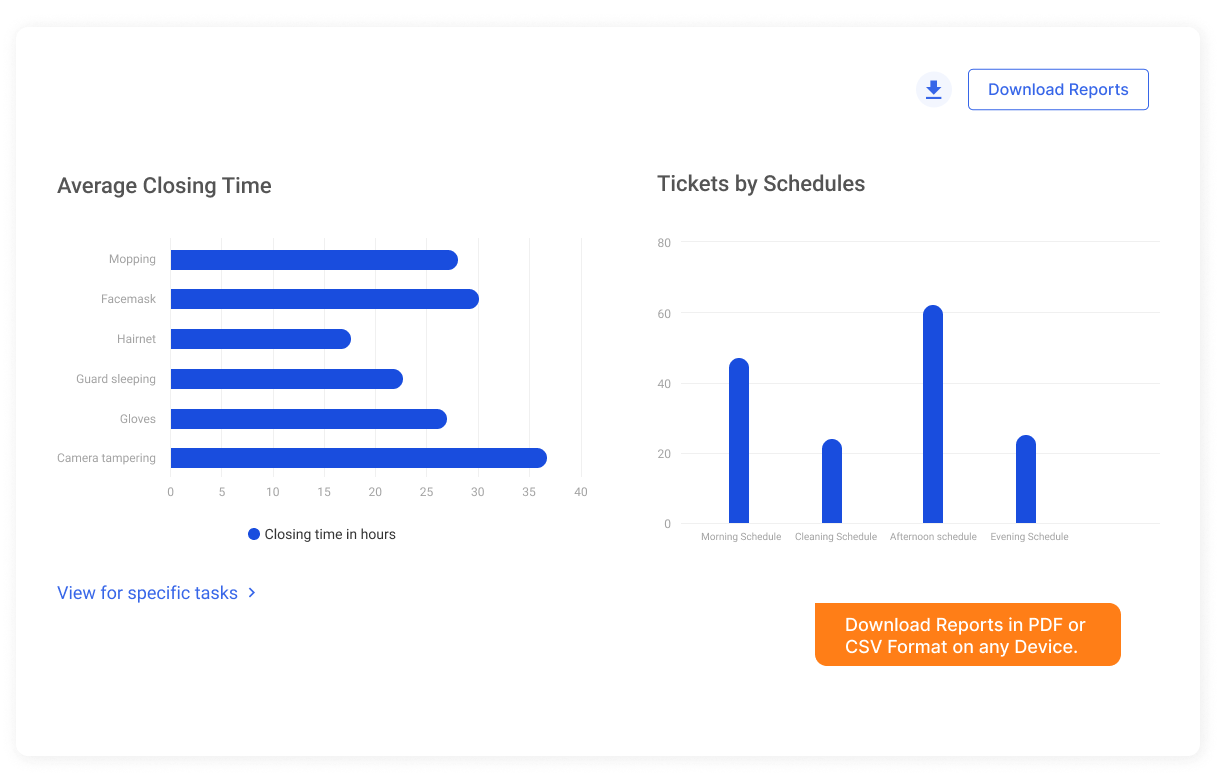 Book a demo and experience the benefits of our camera-based solution for yourself