Know What's Best for Your Industry with
Checklists
Run checklists for your cameras across multiple locations and synchronize with the latest industry practices and trends.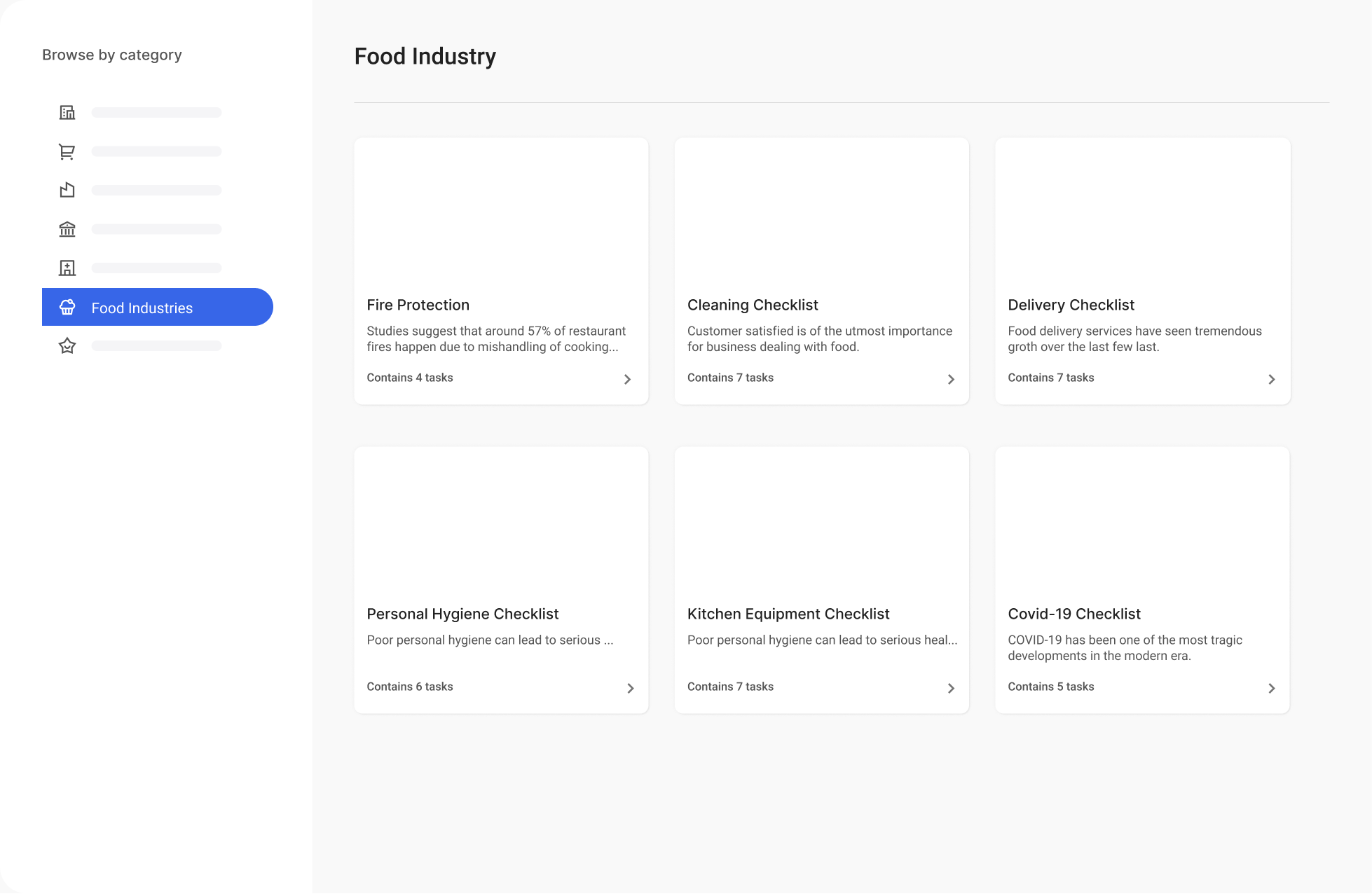 Use AI To Optimize Best Practices
All checklists comprise of tasks that are either AI or HI. Choose your industry, run a desired checklist, and setup AI-powered tasks for your cameras to optimize your operations.
Learn About Your Industry
Checklists are a source of invaluable information that covers everything from processes, dos and don'ts, technical specificities, and beyond. Learn and implement what works best for your business.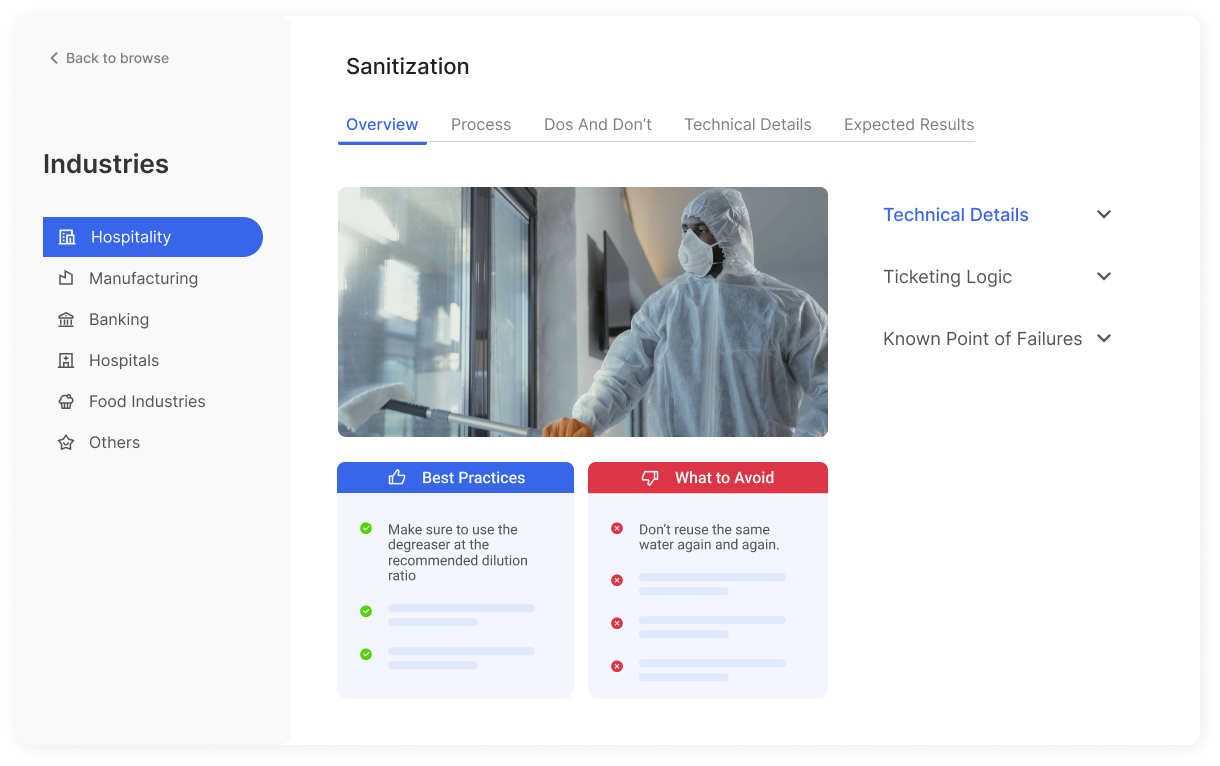 Assign Tasks to Your Cameras
Select the tasks you want to monitor at any location for your cameras. For a HI-based task, you can assign it to your team or us. We've got your back.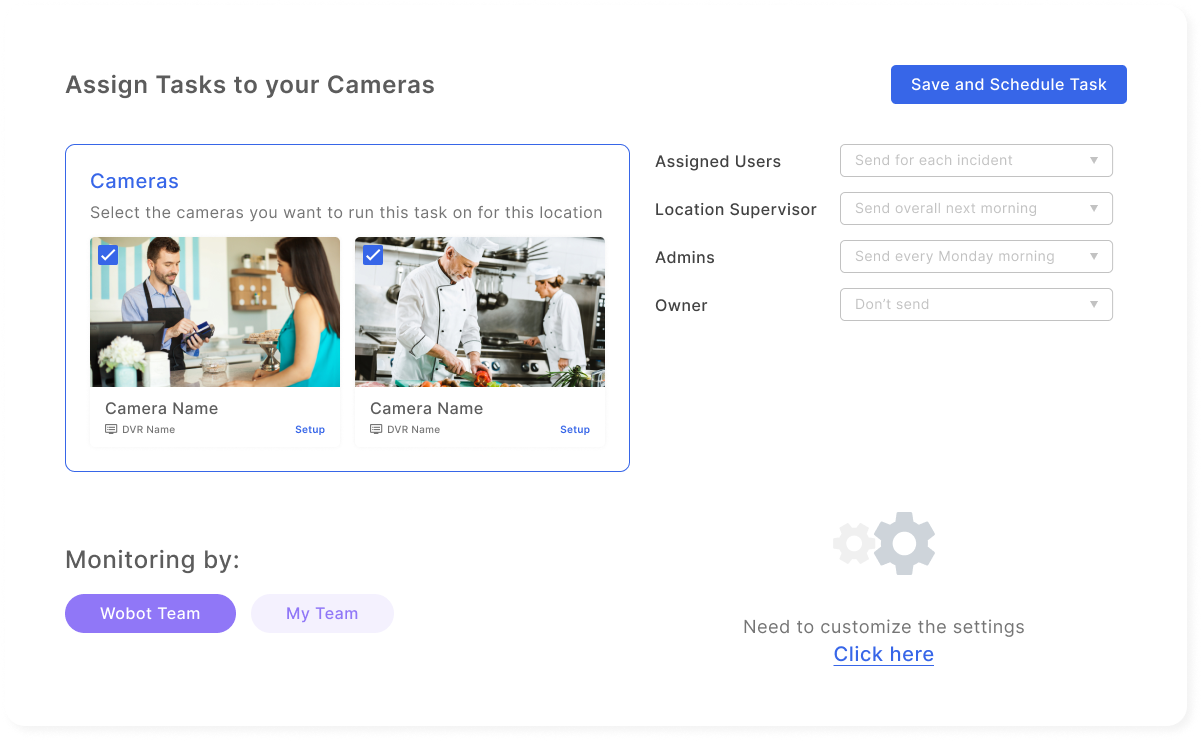 Schedule Your Tasks
Once the tasks are assigned, schedule it for the preferred number of times in a week, setup the daily time slot, across multiple cameras and DVRs. Stay ahead of time!
Choose What You Wish to See
Align your cameras with what you intend to watch. Whether it is your billing machine, a specific area in the restaurant kitchen, or the entrance gate – draw detection areas for better detailing.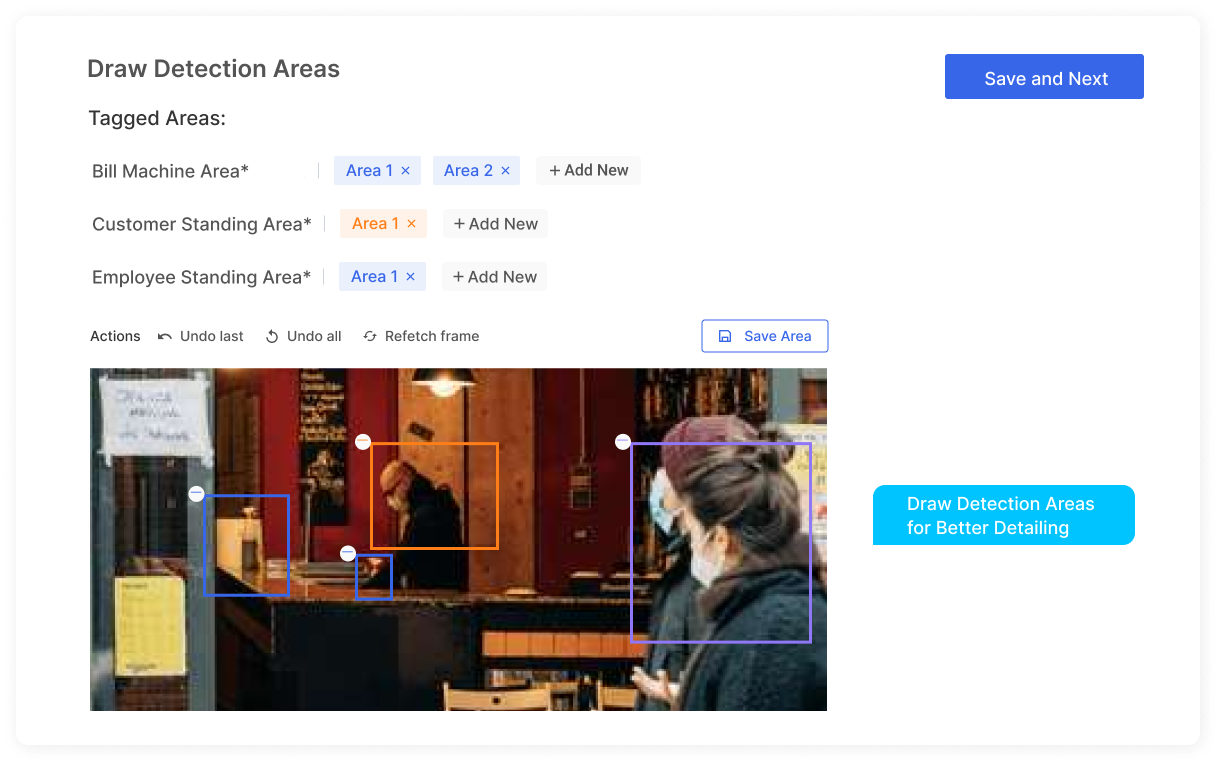 Assign Tasks to Your Team
Distribute work among your team mates to enhance productivity. Assign tasks to your team members by entering their emails, and view tasks together.