Webinar Recap: Digital Restaurants: A Recipe for Success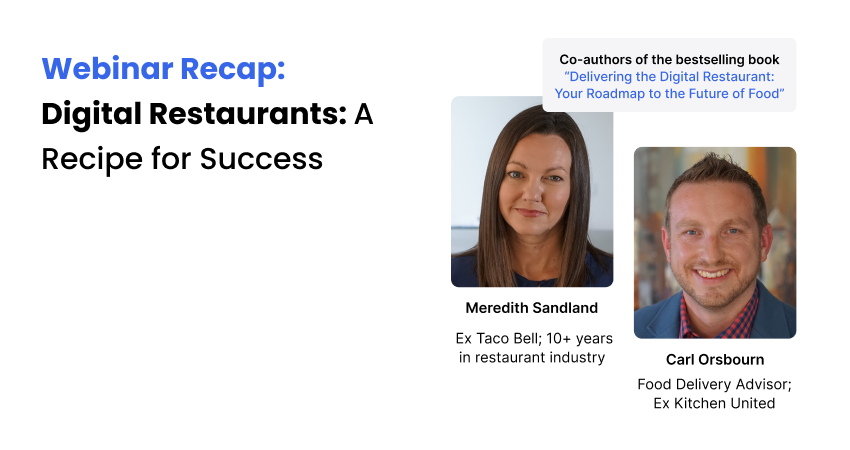 Too many webinars. Too little time?
We get it. But, don't worry, we've captured some of the most valuable insights from our recent webinar "Digital Restaurants: A Recipe for Success" here. We've also divided the learnings into bite-size portions to make your journey easier. Sounds good? Let's get started.
P.S. If one portion of the blog seems more relevant to you than others, use our table of contents to skip ahead to your preferred section. But we strongly recommend you read the whole blog.
A Peek into Our Guests and Their Minds
Meredith Sandland and Carl Orsbourn are the co-authors of the incredible book "Delivering the Digital Restaurant" and have over 40 years of combined experience in the restaurant industry. They have worked with brands like Taco Bell, Kitchen United, and BP to enrich the restaurant customer experience, optimize restaurant operations, and achieve overall success.
They were inspired to write their path-breaking book after noticing that there were barely any books written on the restaurant industry. They also felt compelled to write it because the restaurant industry is notoriously against change and there is a vast digital gap in restaurants. They hope their book will act as a much-needed guide to inspire restaurant owners to implement the right technology to improve customer experience, employee relations, revenue, and beyond.
Meredith also pointed out how restaurants are becoming more e-commerce enabled today and how high-quality food needs to be delivered quickly, and at the right temperature, ensuring every order delivered provides a consistent experience to the customers. She felt compelled to write the book to inform restaurateurs that a lot of success can be achieved by executing the basics right, but in the fast-paced world that we live in, technology is what can make our efforts more effective in the long run.
The Most Exciting Trends in The Restaurant Industry
The most exciting restaurant industry trend according to Carl is technology that uses customer data. He is excited by the prospect of restaurants being able to derive meaningful insights from data and delivering an unforgettable experience to the customers because of it.
Meredith on the other hand is hopeful as more and more restaurants integrate labor technologies that are helping them deal with labor shortages and bring their transaction levels back to normal.
She is excited to see new technology providers mushrooming in the market and how restaurants that have large production infrastructure are adapting it, considering their revenue models.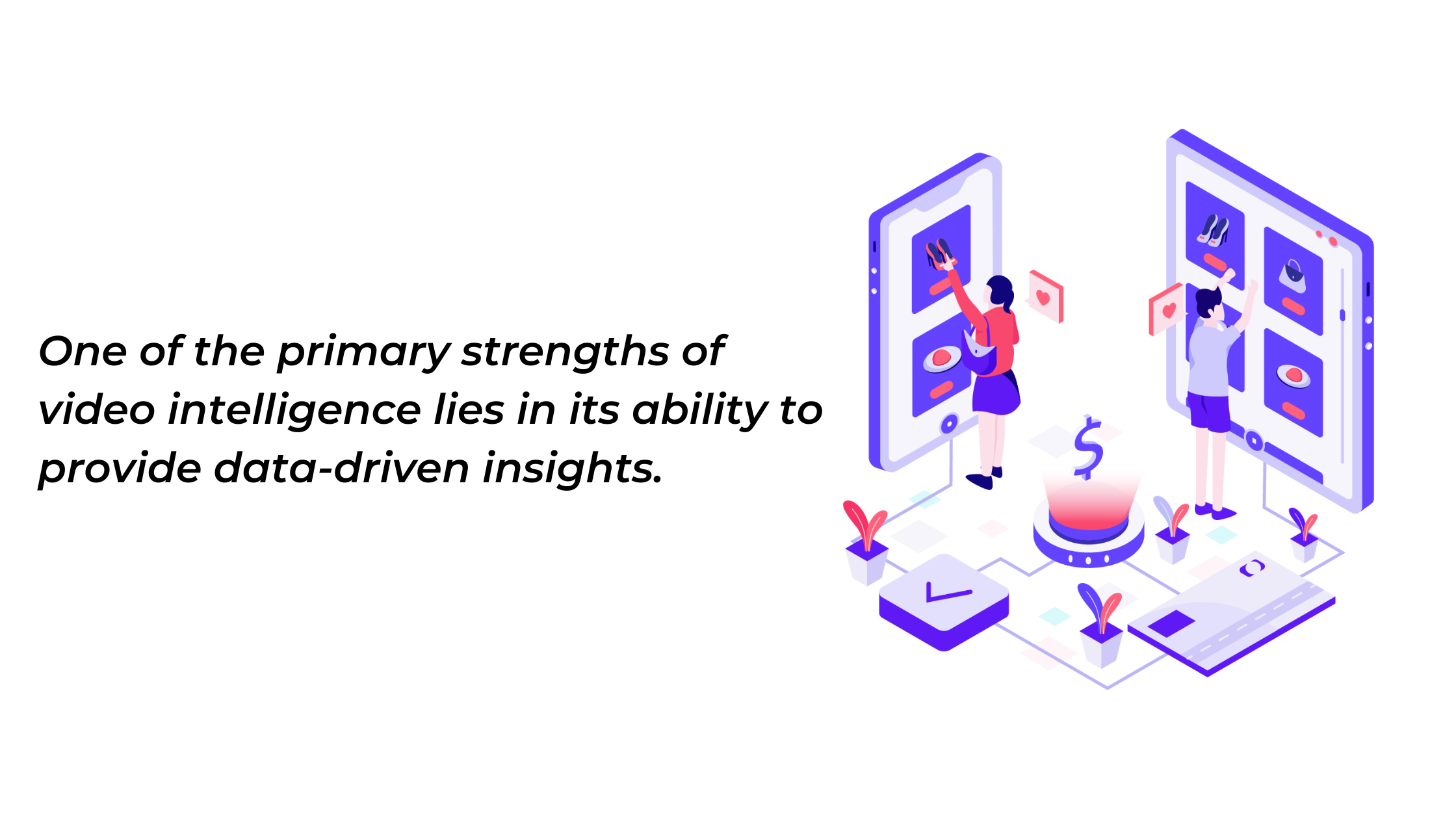 Solving The Biggest Pain Points While Adopting Technology
Meredith feels that a lot of restaurant owners are puzzled about the cost of adaptation of technology. She quoted the example of Taco Bell and said "Consider a single Taco Bell franchise costs $2 million in annual expenditures, out of which 25% accounts for kitchen infrastructure, industry-leading equipment, positioning, staff, and others.
Tentatively, you guarantee $5,000 of cash flow yearly including other production costs, maintenance, staff expenses, interior expenses, and beyond. After all, this, when owners hear about technology, they wonder how it would suffice under their limited working capital."
The good news, she says, is that in the last two years, the capability of technology has improved while the cost of adaptation has reduced. It's not as complex to integrate technology today, as it was a decade back.
One piece of advice she has for late adapters is using a future-back approach. This simply means imagining your restaurant as fully tech-enabled a decade from now, and building on that back to where you are now.
Carl says third-party technology providers are a boon to the industry, because not only do they provide affordable technology, but also fairly easy to integrate.
However, besides technology, it is also critical to treat your employees right. It's simple when employees are treated correctly, they care about your success.
Technology is a catalyst. But maintaining good relationships with employees and caring about them, the basics of the restaurant business are equally important.
Technology As a Catalyst in Improving Restaurant Customer Experience
Carl believes that as the restaurant industry continues to face a labor shortage, using Video Technology is a great way to address it. When restaurants are hiring, they can ask candidates to send recorded interviews, and the employers can view them at an appropriate time without facing disruptions. Due to increased demands, restaurants are struggling with challenges like order accuracy, speed of service, food quality, temperature, and more, which is affecting the overall consistency per order, and the restaurant's reputation. Technologies that help restaurants augment they're throughout capacity are great. He strongly resonates with the idea that restaurants need to redesign operations in the kitchen, to create a seamless experience for the guests and people ordering online.
Meredith said and we quote "I love the way Wobot.ai is helping businesses with Video Analytics across multiple sectors."
Video technology solves a bunch of challenges restaurants face at various stages like preparing and packing kitchen equipment placement, monitoring the order and exit points in drive-throughs, optimizing wait times, and beyond. Restaurant operations are repetitive, which makes consistency over those repetitive tasks difficult. Technology reduces the scope for human error, which by default improves consistency per order.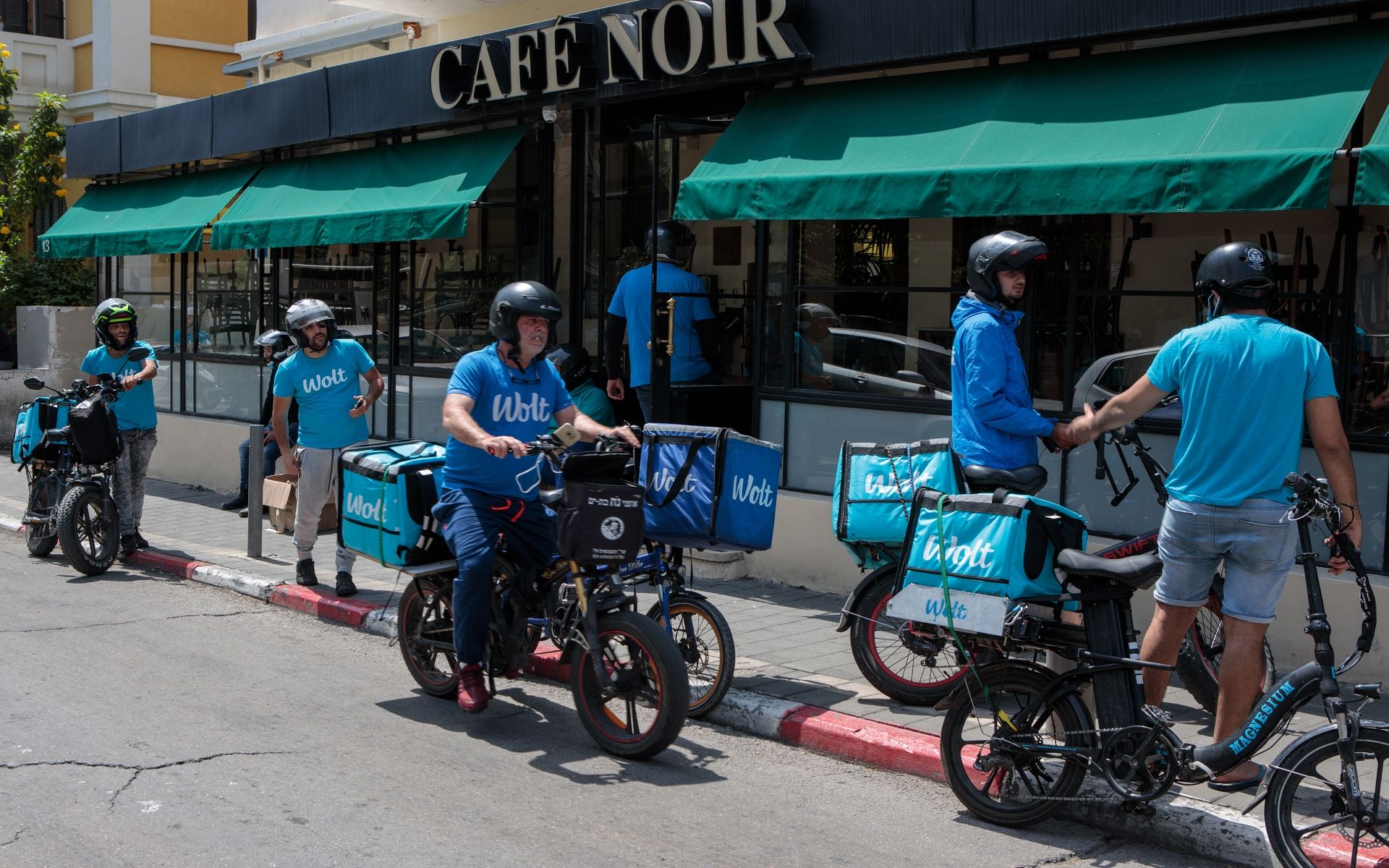 Revealing A Surefire Way to Solve the Labor Shortage
Meredith dismissed the idea that the 'great resignation' is a one-time thing. If you look at the data, put out by Boston Globe, it reveals that it is more likely that baby boomers are retiring, and the fact that for every 10 baby boomers, there are only 9 from gen z."
When you're hiring people from gen z, you must have a clear picture of what they expect. Gen z relies on digital means for almost everything in their lives, which restaurants ought to identify and adapt.
The technology she says is the key to tackling labor shortage, which is possible when restaurants identify where technology can act as a perfect substitute for manual labor.
Wobot.ai And How It Can Help Restaurants
Quoting Carl, "Video Technology that uses industry-specific checklists to align with best practices shouldn't be seen as bosses watching you over your shoulders, rather they're efficient means to validate the correctness of your operations."
The way Wobot.ai offers Video Analytics, helps restaurants save essential seconds in their operations which holds significant value in terms of revenue.
Meredith was quick to point out that the amount of content that's generated on the internet per day will cost a human being his entire lifetime to consume.
Video Footages she believes is similar. It is practically impossible to view footage that is generated daily and detect problems. However, Wobot.ai provides an essential layer of AI that points you towards the specific areas where improvement is required. It also uses real-time insights and graphical data to give you a more sophisticated overview of your operations.
Final Words
The future is bright for both the restaurant industry and technology providers, as players move towards a partnership ecosystem; where both parties are focused on collective growth rather than individual profits.
At Wobot.ai, our goal is to make Video Intelligence a permanent and reliable structural part of restaurant operations in the future.
Click here to watch a recording of the webinar.
Want to understand Wobot.ai better? Click here to book a demo.