AI-powered Video Analytics for the Retail Industry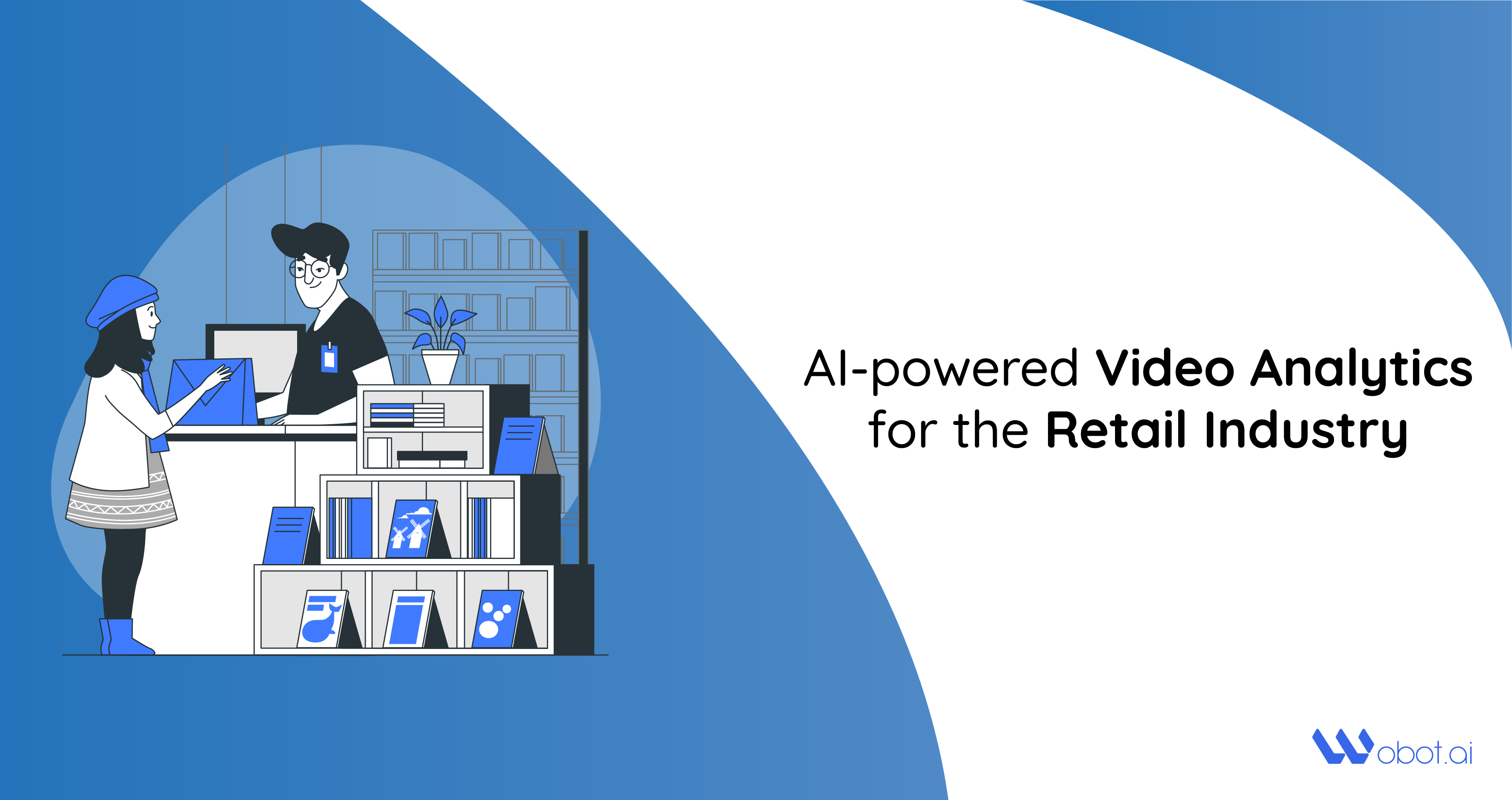 Introduction
The retail industry is among the major users of artificial intelligence (AI) today. The industry has seen some major shifts in customer service, supply chain, waste management, inventory management, and demand projection through the use of AI, experiencing a boost in efficiency and profits. Although the journey of AI in retail has just begun, the promise of an exciting growth journey can already be seen through the gradual integration of AI-based analytics. One particular aspect of AI intervention in the retail environment is the utilization of video surveillance footage to optimize outcomes.
Human eyes can review just 1% of video surveillance footage
A fair amount of research has gone into the human potential of looking up all of the video footage of surveillance cameras. The research has revealed that humans have barely managed to glance through just 1% of all such video footage, and we are not even talking of a close review here. When you want to optimally utilize video footage in a retail environment, you need conclusive evidence of the operational gaps that need to be closed to improve output and performance. That can happen only when the footage is properly analyzed. This is where AI comes into the picture. With its ability to analyze such footage with acute precision and speed, AI can be a powerful tool in video surveillance for the retail industry.
Scale-up personalized customer service
An example of excellent AI execution in retail can be seen in the global coffee chain, Starbucks, which was struggling to send out just about 30 different types of email offers to its customers once in a few weeks. The offers were generic and lacked personalization. They began using AI analytics to personalize these promotions for their customers. The result was a massive increase in email engagement, resulting in an exponential growth in Starbuck's sales. That's the power of AI.
AI in the supply chain ensures faster growth
When businesses adopt AI to bolster their supply chains, the gains are substantial. A Mckinsey study found that over 53% of retail businesses experienced higher revenue growth and over 61% reported lower costs after using AI-based analytics
Waste is not waste till it is wasted
The only way to generate a booming industry out of waste management is by adopting AI to scale up some exciting waste management processes, especially in the food retail industry. One retailer in Israel managed to reduce food waste by around 40% and saw revenues triple to almost 110% after it adopted AI to deal with an ever-growing waste management problem.
Precise demand analysis and projection
A vast network of cameras continuously studies every square inch of a supermarket. This kind of intensive coverage creates a massive load of video footage about customer and staff behavior inside the store. Analysis of such footage is bound to reveal informative data about customer preferences and staff performance for different products and brands. This is highly beneficial in optimum demand projections and procurement planning. Such invaluable data and analysis on a single platform can even lead to much better management of resources and level up customer engagement to a great extent. A study by Mckinsey Digital shows that AI-driven demand projections:
Can minimize errors by up to 50% in supply chains
Reduce warehousing costs by up to 40%
Bring down lost sales opportunities due to inventory stock-outs by around 65%
Improve average order fulfillment time by over 14%
Compliance is the key in labor-intensive enterprises like retail
Brick and mortar retail businesses are invariably labor-intensive and therefore, require different processes to sustain their operations along with compliance at different levels. A few areas where compliance plays a major role in the retail industry are:
Personnel management: The most important aspect of any retail operation is overall staff compliance across different departments.
Inventory management: Sustaining the size and variety of inventory in a retail store is possible only with proper compliance of the staff handling the inventory.
Customer relations: Customer compliance is as important as staff compliance inside a retail store and needs to be handled carefully.
Waste management: Minimizing or eliminating wastage of stock in the inventory is a major challenge and it depends on high rates of compliance.
Conclusion
The use of AI technology to achieve desired levels of compliance across different departments of a retail establishment is helping organizations to compete much better than they ever did before.
The analysis of video footage in AI can be scaled up to meet the needs of the largest operational units in retail establishments. This will work like a super-efficient force multiplier for such establishments as it will provide the minutest details about gaps in any process or workflow compliance. There is no other way to utilize the massive load of video footage from different corners of retail stores, their warehouses, and their logistics chain. The use of AI-powered platforms to achieve higher levels of compliance and efficiency from its staff will help retail establishments to manage their economies of scale more optimally.
You can strategically improve your operations with the insights provided by Wobot's Video Analytics and ensure a flawless customer experience.
Check out more about Wobot's solution for the retail industry here.
Learn to identify, analyze and mitigate process deviations in real-time with
video intelligence.
P.S. You're signing up for value here. No spam. No overly promotional emails.