Our Story
Cameras are everywhere. They watch our world pass by like silent, unblinking, witnesses.
Imagine being able to harness the camera's real-time insights, and use them to their full potential?
Now, you can. At Wobot.ai, we've set the standard for A.I.-powered video intelligence by creating a technology that can be paired with existing CCTV equipment. Our technology quickly identifies documents and distributes recorded insights to stakeholders via our user-friendly dashboard.
With no new equipment required, our solution is both effective and affordable, enabling us to satisfy a wide range of demands for the hospitality, retail, food-service, and other major industrial sectors.
We're a passionate bunch working from all over the world to build the future of video intelligence. We have partnered with the best, all the while working with the best and building for the best!
Take a glance at our recent
Follow us on Twitter for team and product updates
100% Remote
Our team at Wobot.ai comes from all corners of the world with diverse backgrounds. Hailing from 32 cities in multiple countries with 130+ brilliant minds, we are here to change the landscape of Video Intelligence & grow as a skilful team in a remote office setup.
Meet our team here! 👋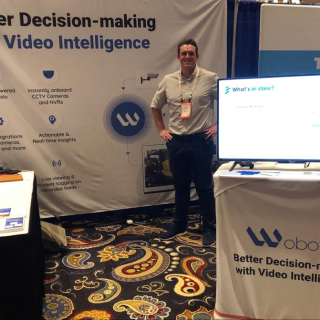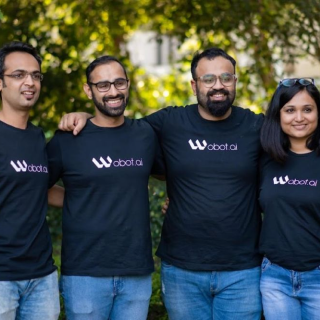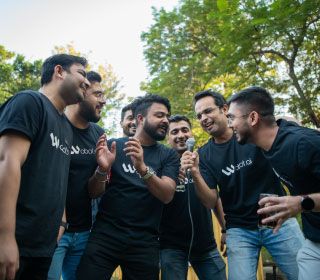 Our Investors
WoNews
Our Partners
Our Values
Our values are the driving force behind everything we do at Wobot
Openness
We believe in openness. We're trying to cultivate an environment where everybody is a problem solver, everybody has the freedom to speak their mind because it matters.
Empathy
Empathy is at the forefront of our team relations. We believe in facing the troughs and the crests of life together. A consistent support team has your back.
Inclusivity
In the mundanity of daily existence, it is easy to get forgotten. By garnering good communication as a team, we try to make everyone feel included, at all times.
Collaboration
It is impractical to grow without a team effort. Collaboration implies working in an efficient and directional way towards a goal – which is a daily practice at the workplace.
Transparency
We deploy maximum transparency within our team to understand each other better over time. We believe in maintaining reciprocal transparency to maintain solid trust.
Continuous Growth
What you do every day for 20 minutes is greater than what you do one day for an hour with intensity. All are continuous learners in the workspace working deeply every day to be a better version of themselves.
Be part of our mission!
We're always looking for amazing people to join us. We're looking for passionate people to join us on our mission.